PARISH BULLETIN – 3rd Sunday of Ordinary Time – 23rd January 2022
SUNDAY MASSES NEXT WEEKEND
VIGIL MASS
St. Eugene's, Moneyneena:                5 pm
Holy Rosary, Draperstown:                6.15 pm [webcam]
St. Patrick's, Keenaught:             7.30 pm
SUNDAY
St. Columba's, Straw:                         9 am
St. Mary's, Coolcalm:                  10 am [webcam]
St. Patrick's, Sixtowns:                       11 am
Holy Rosary, Draperstown:               12 noon [webcam]
DAILY MASS TIMES FOR THIS WEEK
Holy Rosary Church:  Monday and Wednesday ~ 11 am; Friday ~ 7.30 pm.
St. Mary's Church, Coolcalm:  Tuesday, Thursday and Friday ~ 11 am.
All Masses in St. Mary's, Coolcalm are transmitted live via the Desertmartin parish webcam:
All Masses in the Holy Rosary Church are transmitted live on the Ballinascreen parish webcam:
____________________________________________________________
Fr. Peter Madden P.P. V.F.                                    
31 Sixtowns Road, Draperstown
Phone:  028 7962 8376
Fr. Dermot McGirr C.C.
50 Tobermore Road, Desertmartin
Telephone:  028 7963 2196
Fr. John Downey C.C.
36 Moneyneena Road
Telephone:  028 7962 8375
____________________________________________________________
DEATHS AND ANNIVERSARIES
Please remember in your prayers:
Bernadette Duffy, Cloane Road and Bellaghy, and Therese Woods, Ardglass who died during the week.
Sean Kelly, Mary Cassidy, Annie May McNulty, Joe McGreevey, Fr. Hugh Boyle, Brian Toner, Mickey Kelly and Rose Slevin who died recently.
Brigid Bradley, Shane McGuigan, Josephine Brunton, Teresa McKay, Patrick Corry and Kathleen Leeper whose anniversaries occur at this time.
____________________________________________________________
THANK YOU for your generous contributions to the Parish.
Last Week:
Sunday Collection/Priests' Collection envelopes:  £1,035.90.
Those who contribute with a church collection envelope, you are welcome to return them at any parish Mass or put them through the Parochial House letterbox at any time.  Thank you.
Thank you also to all parishioners who are supporting the Parish by direct debit.  Your contributions are appreciated very much.  You will be receiving a request to fill in and sign a new direct debit mandate.  Please return it to the Parochial House.  Thank you for your support.
CATHOLIC SCHOOLS WEEK 2022 
Catholic Schools Week 2022 begins on Sunday 23rd January and continues until Sunday 30th January.  The theme for this year is 'Catholic Schools: Living Life to the Full'.  During Catholic Schools Week families, parishes and schools are invited to participate in a week of celebration of Catholic schools, reflecting on their contribution to the common good of society.
There is a national resource pack with ideas to help schools and parishes celebrate this week and this is available online at https://www.catholicschools.ie/catholicschoolsweek2022/
CANDLEMAS DAY
Wednesday 2nd February will be Candlemas Day.  Please contact the Ballinascreen Parish Office on 028 7962 8248 before 3 pm on Tuesday 25th January if you wish to order a candle.  All candles ordered will be blessed at the 11 am Mass in the Holy Rosary on Candlemas Day and the candles you have ordered may then be collected from the Ballinascreen Parish Office.
KNOCKNAGIN HALL COMMITTEE
UPCOMING ACTIVIES 2022
 Tuesday Morning 25th January:  Exercise with Thomasina at 11.30 am.  Admission £4.
If you are interested in registering for any of the following actives:
Crochet Class  ~  Line Dancing  ~  Sean-nós  Dance  ~  Spring Gardening
contact Kathleen: 077 6427 7809, Anne:  028 7964 2711, Olive:  078 8761 4094.
EARLY REGISTERING WOULD BE APPRECIATED.
We would appreciate any feedback or suggestions for activities that you would like to see organized in the hall.
DESERTMARTIN CREDIT UNION
Anyone interested in requesting oil please contact the Credit Union office as soon as possible during its opening times.  New members are welcome.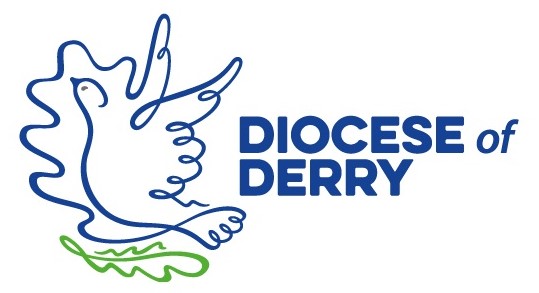 DERRY DIOCESAN TRUST JOB ADVERTISEMENTS
Maghera Parish, Co. Derry – Housekeeper.  20 hours per week Monday to Friday (times to be agreed).  Current Rate of Pay:  £9.25 per hour.  Closing date:  4th February 2022.
Dungiven Parish, Co. Derry – Cleaner/Assistant Sacristan.  2 hours per week Monday and Thursday (times in agreement with Parish Priest).  Assistant Sacristan hours on an ad hoc basis to provide temporary relief cover.  Current Rate of Pay:  £9.17 per hour / (£9.43 per hour relief sacristan hours).  Closing date:  4th February 2022.
Three Patrons Parish (St. Brigid's, Carnhill), Derry – Housekeeper. 10 hours per week (days and times to be agreed).  Current Rate of Pay:  £9.25 per hour.  Closing date:  4th February 2022.
For a job description and application form for any of these jobs, please:  Write to Personnel, Derry Diocesan Office, St. Eugene's Cathedral, Francis Street, Derry, BT48 9AP; Email:  payroll@derrydiocese.org or Telephone:  028 7126 2302.  Derry Diocesan Trust is an Equal Opportunities Employer.  We welcome applications from all men and women and from members of all communities.
CHURCH MUSIC WORKSHOP
MUSIC FOR MASS  –  WHY sing, WHAT to sing, WHEN to sing, SING!
A Folk and Church Choir workshop for those involved in the parish folk groups and choirs of the diocese, hosted by Rev. Brendan Dowd (who teaches Religious Education in St. Malachy's College, Belfast, and who has been composing, recording and leading music ministry at both parish and diocesan level in the Down and Connor Diocese for more thirty years) will be held on Saturday 26th February from 11 am – 3 pm in Waterfoot Hotel, 14 Clooney Road, Derry, BT47 6TB.  (Registration starts at 10.30 am.  Workshop commences at 11 am sharp, break 1 pm – 1.30 pm, with light refreshments served, finishing by 3 pm).  Booking arrangements to be announced soon.  The day will also include information and discussion on:  The role of music in the liturgy, in the context of Church teaching; Roles of singers/musicians within groups/choirs; Principles for selecting music; Singing the Psalm (and learning a Psalm tone).
PREPARING FOR MARRIAGE ~ CATHOLIC ENGAGED ENCOUNTER
A Marriage Preparation course is planned for 9th/10th April in The Drummond Hotel, Ballykelly, Co. Derry.  This 2-day course is a positive way of preparing for Marriage where you will discover how you can enrich your future relationship.  For more information and booking, visit:  marriageencounter.ie or tel. 028 2763 8512.
OMAGH CHARISMATIC PRAYER GROUP 
Omagh Charismatic Prayer Group invites you to join their weekly Zoom meeting on Thursday evenings at 6.30 pm for hymns, prayers of thanksgiving, scripture and prayers of intercession.  The meeting credentials are:  Meeting ID: 753 1929 5586.  Passcode:  Prayer1  (This meeting ID and passcode is the same every week)
MEDJUGORJE IRISH CENTRE PILGRIMAGES APRIL – OCTOBER 2022
Seven Nights Pilgrimage to Medjugorje will take place from Saturday 21st – Saturday 28th May 2022.  Spiritual Director will be Fr. Séamus Kelly.  Bed/Breakfast and Dinner.  Price £655, (Including insurance).  Offer of special price of £605 for early booking is now extended to Monday 31st January 2022.  Money must be paid in full.  Flight from Belfast.  Contact Martina for further information.  Telephone: 028 7774 1219.
____________________________________________________________
MESSAGE FROM BISHOP
COVID 19 ~ OMICRON VARIANT
Bishop McKeown, having received the most recent scientific and medical advice, has written to all parishes to reinforce the following safety points to ensure that our churches remain as safe environments as possible.
All Church events must continue to be risk assessed.

Face coverings be worn, not just for entering and leaving the church, but also when seated. This is winter, but ventilation is still vital and social distancing is critical, both in the church and when entering or leaving.

The routine celebration of the Sacrament of Confession should not take place in the current circumstances.

Holy Communion should not be distributed on the tongue. A right to receive Holy Communion on the tongue is not an absolute right and, at the moment, must be restricted for the protection of human life, a key part of the Church's pro-life stance.
____________________________________________________________
PRAYER FOR THE SYNOD
We stand before you, Holy Spirit,
as we gather together in your name.
With you alone to guide us,
make yourself at home in our hearts;
Teach us the way we must go
and how we are to pursue it.
We are weak and sinful;
do not let us promote disorder.
Do not let ignorance lead us down the wrong path
nor partiality influence our actions.
Let us find in you our unity
so that we may journey together to eternal life
and not stray from the way of truth
and what is right.
All this we ask of you,
who are at work in every place and time,
in the communion of the Father and the Son, forever and ever.
Amen.
To learn more about the Synodal Pathway for the Catholic Church in Ireland, please view
THE NET – JANUARY 2022
Coverage in this edition includes:
A New Year message from Bishop Donal

Banagher and Claudy welcome first faith formation coordinator

Claudy Parish Children's Rosary a beautiful blessing

The birth of Children's Rosary

Special prayer time treasured during Termonbacca Novena

Celebrating St. Eithne's P.S. Derry Nativity stars

St Columbanus Omagh Awards

Young writers share thoughts on…
         *Legacy of Nelson Mandela
         *Catholic Education
         *Safeguarding the family
         *World Day of Peace
         *International Day of Persons with Disabilities
         *The plight of migrants and refugees
         *Humble beginnings make Jesus more relatable
Derry Youth Ministry update by Niamh McLaughlin

Synod preparation for parish youth leaders

'All or Nothing' youth event at Termonbacca by Aoife O'Neill

Reflecting on the value of Catholic Education – Comments from across the Diocese

Francis Lagan – A man of faith who lived the ethos of Catholic Education

Dominic O'Hara – a dedicated, witty and loveable part of school life

Online deanery sessions highlight Synodal Pathway challenges and hopes

A listening heart – Synod reflection by Fr. Oliver Crilly

The Synodal Path continues by Bishop Donal

Croí le hÉisteacht – Irish Section by Fr. Oliver Crilly

Carnhill Holy Hour for Synod

The Synod Prayer

Archbishop Eamon and fellow Derry men at Armagh Rosary

Patrick Novena

Celebrating Christian Unity Week

February gathering for Blessed Brunch and Books by Aoife O'Neill

Derry seminarian providing English commentary at Vatican ceremonies

A Belfast Cross moves to Newtownstewart by Fr. Roland Colhoun

I have loved the whole life of the priest – Fr. Liam Donnelly reflects on priesthood

Remembering Fr. John Ryder – a kindly teacher and exemplary priest

Behold Your Mother – A Lenten Retreat by Aoife O'Neill

Reflection on Pope's Prayer Intention by Bishop Donal

Beyond Christmas by Fr. Johnny Doherty CSsR

Saints we celebrate in January by Bishop Donal

Birth of a Naturalist by Patricia McCormack

Reflections on 2021 by Marie Lindsay

New beginnings by Vera McFadden

The Sacraments of Initiation by Fr. John McLaughlin ssc

Rembrandt's 'Return of the Prodigal Son' – Part 1 by Fr. Stephen Quinn ocd

Children's Catechism Club – C3 by Veronica Harley

Quiz Time with Lawrence

Diary Dates