PARISH BULLETIN – 18th SUNDAY OF ORDINARY TIME – 31st July 2022
SUNDAY MASSES
VIGIL MASS
St. Eugene's, Moneyneena:                5 pm
Holy Rosary, Ballinascreen:               6.15 pm [webcam]
St. Patrick's, Keenaught:             7.30 pm
SUNDAY
St. Columba's, Straw:                         9 am
St. Mary's, Coolcalm:                  10 am [webcam]
St. Patrick's, Sixtowns:                       11 am
Holy Rosary, Ballinascreen:              12 noon [webcam]
WEEKDAY MASSES
St. Mary's Church, Coolcalm:  Tuesday, Thursday and Friday ~ 11 am.
Holy Rosary Church:  Monday and Wednesday ~ 11 am; Friday ~ 7.30 pm.
All Masses in St. Mary's, Coolcalm are transmitted live via the Desertmartin parish webcam:
All Masses in the Holy Rosary Church are transmitted live on the Ballinascreen parish webcam:
____________________________________________________________
Fr. Peter Madden P.P. V.F.                                    
31 Sixtowns Road, Draperstown
Phone:  028 7962 8376
Fr. Dermot McGirr C.C.
50 Tobermore Road, Desertmartin
Telephone:  028 7963 2196
Fr. John Downey C.C.
36 Moneyneena Road
Telephone:  028 7962 8375
____________________________________________________________
DEATHS AND ANNIVERSARIES
Please remember in your prayers:
Marion Devlin, Newbridge, and Paul Anthony McToal, Armoy, who were buried during the week.
Patsy McGurk, Norah Cuskeran, Keith Meyler, Sean McMoran, Maureen Regan, Kathleen McAllister, John Joe Diamond, Rosie O'Sullivan and Fr. Dermott Donnelly who died recently.
Joseph McGuckin, Tirgan Road, whose First Anniversary occurs at this time.
Dominick Wilson, Annagh, whose 100th Anniversary occurs at this time.
Leo McBride, Mary Kidd, Mary Breen, Frank O'Hagan, Kathleen Donnelly, Mickey Donnelly, Rose Donnelly, Matilda Donnelly, Annie Brigid McBride, Margaret Higgins and Patrick Higgins whose anniversaries occur at this time.
____________________________________________________________
BAPTISM
We welcome into God's family through the Sacrament of Baptism:
Grace Marie McGovern, 37 Tirgan Road.
ORDINATION
We extend our warmest congratulations to Deacon John O'Laverty who will be ordained a priest today, Sunday 31st July, for service in the Diocese of Down and Connor.  John's mother is the former Elizabeth Campbell from Sixtowns.  We wish him and his family every blessing.  Ad Multos Annos.
THANK YOU for your generous contributions to the Parish.
Last Week:
Sunday Collection/Priests' Collection envelopes:  £591.00.
Pope's Collection envelopes:  £5.00 (total:  £536.00).
BALLINASCREEN PARISH SUMMER DRAW 2022
Winners Week 1:
£1,000 ~ Paul Heron, U.S.A.
£200 ~ Joe Burke, Glenelly Villas.
£100 ~ Lukas Theo Loughlin, Portglenone.
The Second Week's Draw in the Ballinascreen Summer Parish Draw takes place this weekend ~ Saturday 30th July.  The Third Week's Draw will take place next Saturday evening, 6th August, in Holy Rosary Church AFTER the 6.15 pm Vigil Mass.
Weeks 2, 3 and 4:  First Prize £1,000, Second Prize £200, Third Prize £100,
Week 5:  First Prize £2,000, Second Prize £500, Third Prize £300.
If you missed out on the first draws and would still like to enter, Tickets are £20 and can be bought from:
Ballinascreen Parish Draw Promoters,
Fr. Madden's and Fr. McGirr's Parochial Houses,
Ballinascreen and Desertmartin Parish Offices, Ballinascreen Credit Union,
Heron's Gift Shop and Moneyneena Post Office.
Good Luck to everyone entered into the Summer Draw!
DANNY McSTRAVOCK CHARITY CYCLE
On behalf of myself, Sammy and family, could I pass on our appreciation to everyone for all the donations towards our charity cycle on Sunday 24th July, in aid of Diabetes UK NI.  We left Ballyronan at approx. 4.40 am and after 2 laps of Lough Neagh we finished in Ballyronan around 4.15 pm having covered 161 miles in total.  The weather wasn't nearly as bad as forecast with only one really heavy shower.  We are so grateful to all the support from our cycling club members from Creggan Wheelers and other local cyclists who joined us throughout the day.  We have been blown away with people's generosity and have so far raised £5,420.  Our online link will remain open for another 2 weeks anyone who would still like to donate can do so using the link below or to any of us.
MESSAGE OF THANKS FROM UKRAINE
Bishop McKeown recently received an email from the Archbishop of Lviv thanking the people of the Diocese of Derry for their exceptionally generous donations for their relief work with the refugees from the war in Ukraine.  He also outlined the actual relief work which has been carried out by their Archdiocese for those suffering in the war.  This work includes providing housing, food and shelter for refugees, also ambulances, medical equipment and medical assistance for many refugees including children.  The Archbishop's complete email may be viewed on Ballinascreen Parish website.  Your donations have made a great contribution towards this Christian humanitarian work.  Thank you.
ST. PIO LAY COMMITTEE
The National Pilgrimage in honour of St. Pio takes place at Our Lady's Shrine at Knock on Sunday 18th September.  Coach leaving Holy Rosary Church, Draperstown at 7 am, returning 10 pm approx.  Fare £30, including breakfast payable on booking.  Contact:  078 3636 6949, 077 3212 5316 or 028 7962 8920 as soon as possible.
MATT TALBOT MASS
The monthly Matt Talbot 'Freedom from addiction' Mass takes place on Monday 1st August at 7.30 pm in St. Eugene's Cathedral, Derry.  At this Mass we pray for all those battling addiction, their families and all those affected by addiction in any way.  We also remember specifically those enrolled in the Matt Talbot Prayer Society at this Mass.  If you would like to enrol yourself or somebody else, please visit www.matttalbotprayersociety.com or phone 028 7126 2894.
BISHOP DALY EXHIBITION
'Bishop Daly:  A Man for All Seasons' (Monday 8th – Sunday 14th August).  This exhibition has been compiled to celebrate the life, influence, work and legacy of Bishop Edward Daly.  The title of the exhibition, 'A Man For All Seasons', was chosen to pay tribute to the wide and varied contribution he made to peace and reconciliation in Ireland, to Derry and its Diocese, to the search for justice and to healing the differences that divide Northern Ireland.  He lived out the words of Christ in his work.  The project has been kindly supported by Derry and Strabane District Council.  Location:  St. Eugene's Cathedral Hall, Infirmary Road, Derry.  For more information, please visit www.steugenescathedral.com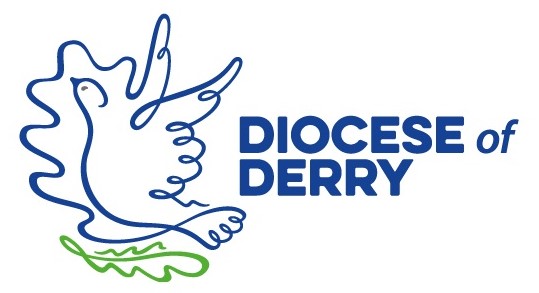 VOCATIONS RETREAT
'It is to the glory of my Father that you should bear much fruit and then you will be my disciples.'  Anyone interested in studying for the diocesan priesthood is invited to attend a weekend 'Come and See' Retreat from 26th – 28th August.  Please contact the Diocesan Vocations Director, Fr. Pat O'Hagan, P.P., Moville, at pgoh2111@gmail.com for more details and information.
YOUTH 2000 SUMMER FESTIVAL
Join over 1,000 young people between 16 and 35 this August at the Youth 2000 Summer Festival.  The festival takes place in Clongowes Wood College, Clane, Co. Kildare from Thursday 11th August to Sunday 14th August.  For more information and to book your place, go to www.youth2000.ie
KNOCK NOVENA 2022
National Novena to Our Lady of Knock will be from 14th – 22nd August.  Visit the website www.knockshrine.ie for full details of guest speakers for the daily ceremonies.  The theme for this year's Novena is 'A Journey in Hope'.
DROMANTINE CENTRE NEW WORKSHOPS
Bookings now open for these workshops:  THE LONG GOODBYE ~ Practical advice for caregivers of people living with dementia.  Friday 19th August at 5 pm – Sunday 21st August at 2 pm.  WHEN IT IS DARKEST ~ Understanding suicide.  Saturday 24th September, 9.30 am – 4.30 pm.  CHURCH ABUSE:  A UNIQUE BETRAYAL ~ A call to listen, a call to action, a call to change.  Friday 4th November at 5 pm – Sunday 6th November at 2 pm.  The Workshop Facilitator is Fr. Hugh Lagan SMA, priest and chartered clinical psychologist who has led retreats, workshops and trainings internationally on psychological and spiritual well-being, positive change, trauma, mental health and resilience.  Please contact Jacinta or Louisa to reserve your place:  Phone 028 3082 1964 or email admin@dromantineconference.com.
LOUGH DERG
Lough Derg Three Day Pilgrimage runs from Wednesday1st June until 15th August (Saturday 13th August is the final day to begin the Pilgrimage).  Cost €80.  Booking advised.  Concessions available for students, seniors and groups.  All booking information, including information on organised parish groups, at www.loughderg.org, email info@loughderg.org or telephone 00353 71 9861518.  Lough Derg, Pettigo, Co. Donegal, F94 N289.
BENBURB PRIORY CONFERENCE
Benburb Priory will host a day conference on 'The Meaning Crisis, Modernity, and the Christian Way:  A Benburb Priory Conference', (rise in suicides, depression, and more) and the Christian way today on Friday 2nd September.  The conference will feature leading Christian thinkers, including Paul Kingsnorth, Paul Vander Klay, and Fr. Calvin Robinson.  Tickets are available at Benburbpriory.com now.  Cost: £34.99.  All are welcome.  Webpage link:  The Meaning Crisis, Modernity, and the Christian Way: A Benburb Priory Conference – Benburb Priory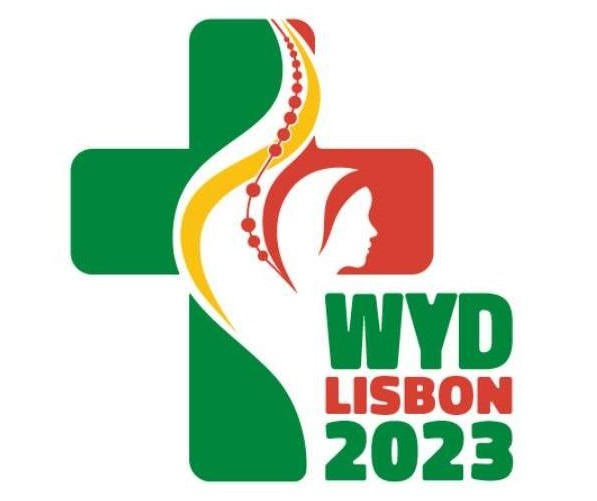 WORLD YOUTH DAY PILGRIMAGE – LISBON 2023
The Diocese of Derry is inviting any young person who is over 18 or will be 18 by July 2023 to join us on Pilgrimage to Lisbon for World Youth Day.  World Youth Day (WYD) is the gathering of young people from all over the world with the Pope.  It is also a pilgrimage, a celebration of youth, an expression of the universal Church and an intense moment of evangelization for the youth world.  This pilgrimage will take place in August 2023.  For now, we are taking expression of interest until we have more information on dates, times and prices.  We have limited space so signing up is essential.  You can register your interest on the derrydiocese.org website or on the @derryyouth Facebook page.  If you have any questions regarding this pilgrimage, please email Lizzie Rea, Youth Coordinator at: lizzie.rea@derrydiocese.org
HIGHER DIPLOMA/DIPLOMA IN PASTORAL LITURGY
The National Centre for Liturgy at Maynooth University invites applicants for this blended learning course which will combine online modules with some on-campus learning.  For more details, please log onto www.maynoothcollege.ie/courses.  Closing date for applications is 9th September.  Course will commence on 23rd September.
THE DERRY DIOCESAN CATECHETICAL CENTRE
The Derry Diocesan Catechetical Centre, working in Partnership with Saint Mary's University, Twickenham, offers the Masters in Catholic School Leadership.  This is a post-graduate degree dedicated to the professional development and spiritual formation of Catholic school leaders.  It is a great opportunity for those currently in leadership roles and those who aspire to, or have an interest in, leadership roles within the Catholic School system.  The Derry Centre to date has 42 graduates and 30 more students at different stages of the programme.  Applications for the Autumn intake close on 30th September 2022.  If you require any further information, please contact the Derry Diocesan Catechetical Centre on 028 7126 4087 or email tferry@derrydiocese.org.