PARISH BULLETIN – 2nd SUNDAY OF ADVENT – 4th December 2022
SUNDAY MASSES
VIGIL MASS
Holy Rosary, Ballinascreen:                6 pm [webcam]
St. Patrick's, Keenaught:              7.30 pm
SUNDAY
St. Columba's, Straw:                         9 am
St. Mary's, Coolcalm:                  10 am [webcam]
St. Patrick's, Sixtowns:                       11 am
St. Eugene's, Moneyneena:                12 noon
WEEKDAY MASSES THIS WEEK
St. Mary's Church, Coolcalm:  Tuesday and Friday ~ 11 am; Thursday ~ 10 am. [webcam]
St. Patrick's Church, Keenaught:  Wednesday ~ 7.30 pm.
Holy Rosary Church, Ballinascreen:  Monday and Friday ~ 7.30 pm; Wednesday ~ 6 pm. [webcam]
St. Columba's Church, Straw:  Thursday ~ 8 am.
St. Eugene's Church, Moneyneena:  Thursday ~ 11 am.
St. Patrick's Church, Sixtowns:  Thursday ~ 7.30 pm.
All Masses in St. Mary's, Coolcalm are transmitted live via the Desertmartin parish webcam:
All Masses in the Holy Rosary Church are transmitted live on the Ballinascreen parish webcam:
____________________________________________________________
Fr. Peter Madden P.P. V.F.                                    
31 Sixtowns Road, Draperstown
Phone:  028 7962 8376
Fr. Dermot McGirr C.C.
50 Tobermore Road, Desertmartin
Telephone:  028 7963 2196
Fr. John Downey C.C.
36 Moneyneena Road
Telephone:  028 7962 8375
____________________________________________________________
DEATHS AND ANNIVERSARIES
Please remember in your prayers:
Anna Sweeney, Birmingham, whose funeral will be on Tuesday in Birmingham.
Eileen Mitchell, 4 Keenaught Road, who was buried during the week.
Martina Thayaparan, Barbara Rose Di Felice, Stanley Bell, Josie Trainor, Thomas McFlynn, Anna Sweeney who died recently.
Nellie McGovern, Mary Bridget McGovern, Kathleen McKenna, John Joe O'Hagan and Eugene McGovern whose anniversaries occur at this time.
____________________________________________________________
BAPTISM
We welcome into God's family through the Sacrament of Baptism:
Roíse Marie Scullin, 64 Ranakeeran, Draperstown and Tadhg Gold Campbell, 31 Kebbuckston Place, Paisley, Scotland.
THANK YOU for your generous contributions to the Parish.
Last Week:
Sunday/Priest's Collection envelopes:  £1,191.55.
Retired Priests' Collection envelopes:  £161.00 (total so far £846.00).
ST. VINCENT DE PAUL SOCIETY
Annual St. Vincent de Paul Christmas Collection will be taken after all Masses this weekend (3rd and 4th December).  Donations may also be left in at the Parochial House during the week.  Thank you in advance for your contributions which are greatly appreciated by our local SVP Society.
PARISH SICK VISITATION
This coming week Fr. McGirr will visit the sick on Carncose, Luney, Tobermore and Forgetown Roads.
FEAST OF THE IMMACULATE CONCEPTION THURSDAY 8TH DECEMBER
This is a Holy Day of Obligation.  Masses are as follows:
Wednesday 7th December Vigil Masses:
Holy Rosary, Ballinascreen:                6 pm [webcam]
St. Patrick's, Keenaught:              7.30 pm
Thursday 8th December Masses:
St. Columba's, Straw:                         8 am
St. Mary's, Coolcalm:                  10 am [webcam]
St. Eugene's, Moneyneena:               11 am
St. Patrick's, Sixtowns:                       7.30 pm
TWELVE DAYS OF CHRISTMAS 2022 DRAW
There will be draws every day of the 12 days between Christmas Day and Tuesday 5th January 2023.  As before, everyone's ticket will be in for All the draws, which means you have 33 chances to win prizes.  Total prize fund is £5,000.  TICKETS are £20 each, available from:
the Churches before and after Mass

Desertmartin Parish Office on a Thursday between 10.30 am and 3 pm

from McGirr at the Parochial House, 50 Tobermore Road

Heron's Gift Shop, Draperstown

Moneyneena Post Office
A ticket would make a nice Christmas gift to send inside your Christmas cards to members of your family and friends this Christmastime.
If anyone would like a Ticket Posted to them, please contact Fr. McGirr on 028 7963 2196 or email desertmartinparish@gmail.com
PRIZES ~ on the first 10 days there are 3 prizes each day of £100.  On 11th Day the draw will be for 2 prizes of £500 and on the 12th and last Day of Christmas there is one final prize of £1,000.  Please let your family and friends know about our special Christmas Draw.
Thank you for all your generous support of the Draw last Christmas.  This year's Draw will be essential to helping with the basic running of the parish during these times into 2023.  Good luck to everyone who enters the Twelve Days of Christmas Draw.

ADVENT DEVOTIONS 2022
All Devotions listed below will be held in Holy Rosary Church.  All welcome.
Second Sunday of Advent ~ Sunday 4th December at 5 pm ~ St. Joseph, Sleeping on Our Worries.
Third Sunday of Advent, Gaudete Sunday ~ 11th December at 5 pm ~ The Joy of God's Forgiveness – Sacrament of Reconciliation.
Fourth Sunday of Advent ~ Sunday 18th December at 6 pm ~ Ballinascreen Parish Carol Service.
EUCHARISTIC ADORATION
Eucharistic Adoration in Holy Rosary Church on Monday 5th December from 12 noon until 7.25 pm.
PADRE PIO MASS
The monthly Mass in honour of St. Pio of Pietrelcina will be celebrated on Monday 5th December at 7.30 pm in the Holy Rosary Church.  Novena prayers and Rosary at 7.10 pm.  Blessing with the Relic of St Pio.
THE MATT TALBOT PRAYER SOCIETY
The Matt Talbot Prayer Society – Praying for those suffering from Addiction.  This Prayer Society has been created to pray for people who are suffering from any form of addiction, to pray for those recovering from addiction, and to pray for all those affected by addiction, especially family members.  As we know, addiction takes many forms from alcohol, drugs, gambling, pornography to other less acknowledged addictions.  To join the Matt Talbot Prayer Society, you are invited to enrol the name of the person to be prayed for and the addiction we are praying that they will be freed from.  Those enrolled will be prayed for specifically every day by members of the Society.  Mass will be offered for those enrolled on the first Monday of every month in St. Eugene's Cathedral, Derry, at 7.30 pm.  You will also receive an enrolment card to enable you to join in the prayer.  To enrol someone in the Matt Talbot Prayer Society, please email vita@matttalbotprayersociety.com or private message St. Eugene's Cathedral Facebook page or phone St. Eugene's Cathedral on 028 7126 2894 / 7136 5712.  The Matt Talbot Mass will be celebrated in St. Eugene's Cathedral on Monday 5th December at 7.30 pm.
DESERTMARTIN CREDIT UNION
Due to Staff shortages in the Bank and Accounting sector, our AGM has been postponed until January 2023, a date will be confirmed.
SARSFIELD'S BAND
The Band has produced a 2023 Calendar featuring 12 photos of the band down through the ages are now on sale.  Calendars are £5 each and can be bought from band members.
Band Practice continues every Thursday at the new starting time of 7.15 pm to 8.30 pm.  New and past members welcome.
KNOCKNAGIN HALL COMMITTEE
Social Dance:  Next dance date is Friday 9th December.  Music by Country Memories.  Dancing from 9 pm – 12 midnight.  Admission £7 includes light supper.
Keep Monday 26th December free.  Boxing Night Dance.  Music by Francis Faulkner.
SPRED Group breaks for Christmas.  Will resume on Monday 16th January 2023.
Chair Exercise with Thomasina on Tuesday mornings at 10 am followed by a short walk.  Admission £4.  Everyone welcome.
Knit and Natter Class meets on Tuesday evenings at 7.30 pm.
Indoor Bowls on Tuesday nights at 8 pm.  Come along and try the game.
Line Dancing with Thomasina on Wednesday evenings at 7.30 pm.  Admission £4.
Here And Now:  Older People and Well-Being with Charmaine from Arts Care on Friday 25th November at 7 pm for a Music and Dance programme.  Come along and enjoy the craic.  Open to all over 55s.  This is a funded programme.  Free admission.
Christmas Wreath Making with Mary on Monday 19th December at 7 pm.
If you are interested in any of the above activities, please contact Olive 078 8761 4094, Kathleen 077 6427 7809 or Anne 028 7964 2711 to register.
TIRGAN COMMUNITY ASSOCIATION
Christmas Craft Fair and Car Boot Sale on Sunday 11th December from 11 am to 3 pm.  There are a few remaining tables free for the craft fair.  If you're interested in booking a table, contact Eileen on 079 5519 1890.  £20 per table or two for £30.  There is also a car boot sale on the day for anyone doing a clear out before Christmas – £10 per car.  Tea and treats available on the day.
Boxing Day Challenge ~ Registration on the morning at 9 am, event starts at 10 am.  Cost £10.  10km run/walk up the mountain or shorter run/walk 3.71 km.  Further details to follow.
KILCRONAGHAN CENTRE CHRISTMAS EVENTS
Deck the Halls with Boughs of Holly on Monday 5th December.  Cost £3, includes refreshments.  Choose from 10 am – 12 noon or 7 pm – 9 pm.  A festive demonstration filled with ideas on how to decorate your home naturally using greenery and foliage from your garden or local countryside.
Christmas Gift Wrapping with a Difference on Monday 12th December.  Cost £3, includes refreshments.  Choose from 10 am – 12 noon or 7 pm – 9 pm.  Join us in this inspiring festive demonstration and we will show you how to wrap even the most awkward shaped present.  Use materials you have in your home and get gift ideas for those hardest to buy for.
Places MUST be booked for all these events.  To book, ring/text/WhatsApp 078 2196 3749 or PM KilcronaghanFacebook or email manager@kilcronaghan.co.uk.
BALLINASCREEN HISTORICAL SOCIETY
A talk entitled 'Writing a Family History' by Jack Johnston on Tuesday 6th December at 8 pm in the Community Hub (beside the library), Draperstown.  Everyone welcome.
GLENSHANE HOUSE
OCN Level 2 Award in 'Introduction to Mindfulness and Reducing Anxiety in Children' starting January on Wednesdays from 7 pm – 9 pm for 6 weeks.  Suitable for parents, classroom assistants, teachers and students over 16.  To register, phone 028 7774 2494.
ADVENT REFLECTION
Advent Reflection at Dromantine Retreat Centre from Tuesday 13th December at 4 pm to Wednesday 14th December at 5 pm in preparation for Christmas.  Hosted by the SMA Community, it includes Sacrament of Reconciliation, Eucharist and Anointing of the Sick.  Cost:  £120.  To book, tel 028 3082 1224 or email admin@dromantineconference.com.
ANAM CARA DONEGAL
Anam Cara Donegal, the organisation that supports bereaved parents, is holding its monthly Parent Evening for bereaved parents on Thursday 8th December at 7.15 pm in the Raddison Blu Hotel, Letterkenny, Co. Donegal.  This event is free and open to all bereaved parents regardless of the age your child died, the circumstances of their death, or whether their death was recent or not.  We also offer an online service.  For more information call 00353 1 404 5378.
YOUTH 2000 PRAYER GROUP
Youth 2000 Prayer Group at Lavey Parochial House (opposite Lavey chapel) every Friday evening at 7.30 pm.  For ages 16-35.  Please contact Gemma on 079 3479 1188.
YOUTH 200 CHRISTMAS RETREAT
The Youth 2000 Christmas retreat will take place in Newbridge College, Newbridge, between 9th and 11th December.  This retreat is for anyone aged 16-35.  Great Craic!  Excellent Speakers, Inspiring Talks and Workshops, Fantastic Music, Group Activities, Youth Masses, Adoration, Reconciliation, Prayer, Drama, Games and plenty of time to chill out, meet new people and find out what it means to be young and Catholic today!  Donation only.  Free buses leaving from all over Ireland.  Register now on www.youth2000.ie.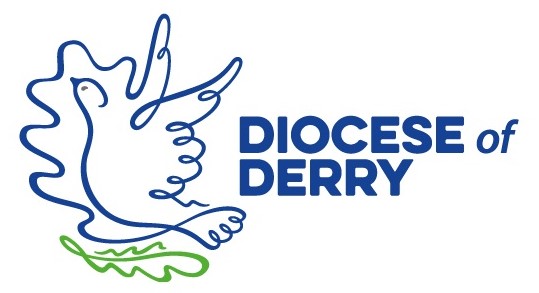 DERRY DIOCESE JOB OPPORTUNITY
Cook at Banagher Parochial House, 42 Glenedra Road, Feeny, Co. Derry.  10 hours per week (hours flexible but must include Saturday 11 am to 2 pm).
For an application pack, please contact Bishop's House, St. Eugene's Cathedral, Francis Street, Derry BT48 9AP.  Tel. 028 7126 2302 or email:  payroll@derrydiocese.org.  Completed applications must be returned to Personnel, Bishop's House, St. Eugene's Cathedral, Francis Street, Derry BT48 9AP or via email to payroll@derrydiocese.org no later than 4.30 pm on 16th December 2022.
DIOCESAN VOCATIONS
The next Monthly Holy Hour for Vocations will take place in St. Eugene's Cathedral, Derry, on Friday 9th December at 8 pm, and will be led by the Diocesan Vocations Director, Fr. Pat O'Hagan, P.P. Bellaghy and Greenlough.  Those unable to attend are invited to follow the Service on the Cathedral webcam www.steugenescathedral.com.
Anyone interested in serving the Diocese of Derry as a priest should contact their local priest(s) and/or the diocesan Vocations Director, Fr. Pat O'Hagan, P.P., Bellaghy, at pgoh2111@gmail.com.
ALCOHOL AWARENESS
Al-Anon groups provide family support to anyone whose life is or has been affected by someone else's drinking.  All meetings are listed on the website or call Confidential Helpline on 028 9068 2368 between 10 am – 1 pm or 6 pm – 10 pm Monday to Friday.

PILGRIMAGE TO THE HOLY LAND
Bishop Donal McKeown will lead a pilgrimage to the Holy Land from 13th – 21st February 2023.  Visiting Bethlehem, Nazareth, Jerusalem, the Sea of Galilee and other important sites, this is an opportunity to walk in the footsteps of Jesus.  Price is €1,895 / £1,655 p.p.s. including taxes and tips.  For more details, email info@marian.ie or call Belfast on 028 9568 0005 or Dublin on 00353 1 878 8159.
PILGRIMAGE TO MEDJUGORJE 2023
Seven Nights Pilgrimage to Medjugorje from 24th May – 31st May 2023.  Spiritual Director will be Fr. Séamus Kelly.  Bed/Breakfast and dinner, price is £799.  Offer of special price for early booking:  £699 – if paid before 5th December 2022.  Money must be paid in full.  Contact Martina for further information. Phone 028 7774 1219 or 077 1549 0880.
LOURDES PILGRIMAGE 2023
The Irish Pilgrimage Trust Pilgrimage to Lourdes – Easter 2023.  The Irish Pilgrimage Trust travels to Lourdes every Easter Sunday with young people and children from all over Ireland.  Groups are now accepting applications from young people of all religious denominations with:
A medical condition, physical disability or illness (aged 9-18)

A learning disability (aged 11-21)

 Very seriously ill children under the age of 9, accompanied by a parent or close relative

 Young adults between the age of 19 and 30 with a disability or illness.
The young person travels without their family but accompanied by experienced adult carers in the group.  This week is a great experience for the young person as they have the opportunity to make new friends, increase their social skills and confidence and often provides respite for parents/carers.  The Irish Pilgrimage Trust covers the cost of those young people selected to travel.
Have you ever wanted to volunteer and help others?  If you are interested in volunteering with The Irish Pilgrimage Trust to travel to Lourdes as a carer for a week next Easter, please contact Mary on 00353 87 796 2047 for more information.  All volunteers pay their own fare which is €750 for adults or €495 for students.  More details can be found on our website www.irishpilgrimagetrust.ie.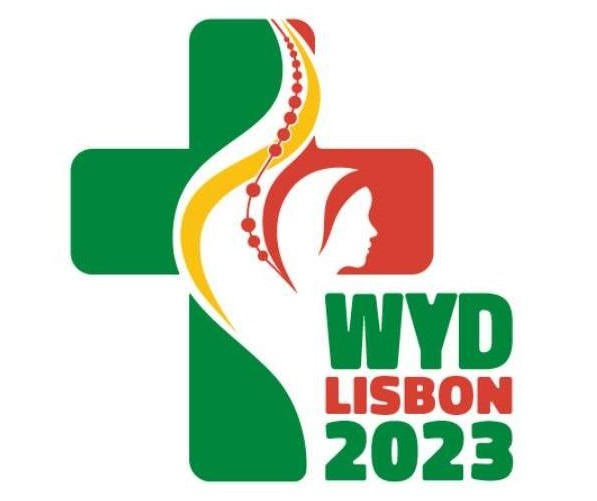 WORLD YOUTH DAY PILGRIMAGE – LISBON 2023
The Diocese of Derry is inviting any young person who is over 18 or will be 18 by July 2023 to join us on Pilgrimage to Lisbon for World Youth Day.  World Youth Day (WYD) is the gathering of young people from all over the world with the Pope.  It is also a pilgrimage, a celebration of youth, an expression of the universal Church and an intense moment of evangelization for the youth world.  This pilgrimage will take place in August 2023.  For now, we are taking expression of interest until we have more information on dates, times and prices.  We have limited space so signing up is essential.  You can register your interest on the derrydiocese.org website or on the @derryyouth Facebook page.  If you have any questions regarding this pilgrimage, please email Lizzie Rea, Youth Coordinator at: lizzie.rea@derrydiocese.org
PILGRIMAGE TO SAN GIOVANNI AND ROME
As part of St. Eugene's Cathedral 150th Anniversary Celebrations, Bishop Donal McKeown will lead a pilgrimage to San Giovanni and Rome from 25th – 30th September 2023.  Visiting the birthplace of Padre Pio, Shrine of St. Michael Archangel, St. Peter's Basilica and other important sites.  Price is £879 p.p.s. (Single room supplement £150).  For more details, email info@marian.ie or call Belfast on 028 9568 0005 or Dublin on 00353 1 878 8159.