PARISH BULLETIN – 6th SUNDAY OF EASTER – 14th May 2023
SUNDAY MASSES
SATURDAY VIGIL
Holy Rosary, Ballinascreen:                6 pm [webcam]
St. Patrick's, Keenaught:              7.30 pm
SUNDAY
St. Columba's, Straw:                         9 am
St. Mary's, Coolcalm:                  10 am [webcam]
St. Patrick's, Sixtowns:                       11 am
St. Eugene's, Moneyneena:                12 noon
WEEKDAY MASSES THIS WEEK ~ *** NEW MASS TIMES ***
St. Mary's, Coolcalm:  Friday ~ 10 am. [webcam]
Holy Rosary, Ballinascreen:  Monday, Tuesday, Wednesday and Thursday ~ 10 am; Friday ~ 7.30 pm. [webcam]
All Masses in St. Mary's, Coolcalm are transmitted live via the Desertmartin parish webcam:
All Masses in the Holy Rosary Church are transmitted live on the Ballinascreen parish webcam:
____________________________________________________________
Fr. Peter Madden P.P. V.F.                                    
31 Sixtowns Road, Draperstown
Phone:  028 7962 8376
Fr. Dermot McGirr C.C.
50 Tobermore Road, Desertmartin
Telephone:  028 7963 2196
Fr. John Downey C.C.
36 Moneyneena Road
Desertmartin Parish Office:
Tel. 028 7939 7047.  Wednesday and Thursday 10.30 am to 3 pm.
SVP Helpline:  077 1083 8050
____________________________________________________________
DEATHS AND ANNIVERSARIES
Please remember in your prayers:
John Connolly, Moyard; Aidan Clarkin, The Orchard; Joe Crilly, Newtownards and Fr. Kevin Mullan, Drumquin whose funerals were held during the week.
Mary Lynn, Paul McKenna, Mary Rogers, Madge Mullan, Rosie McCloskey and Jawad Elattar who died recently.
Malachy O'Brien, Baby Anna Rose Martin, Susan Toner Brackalislea, John Moran, John McGuigan, James Breen, Michael McKay, Marie Donnelly, John Pat McGuigan, Henry McElwee, Michael Burns, Rose Fee and Frances Corry whose anniversaries occur at this time.
____________________________________________________________
FIRST HOLY COMMUNION
Congratulations to the Primary 4 children of Knocknagin Primary School who made their First Holy Communion on Saturday 13th May.  Congratulations also to their parents, families, relatives and friends on this special day for them too.
THANK YOU for your generous contributions to the Parish.
Last Week:  Sunday/Priest's Collection envelopes:  £730.80.
Restoration Fund envelopes:  £548.75.
CHANGE OF WEEKDAY MORNING MASS TIME
Following the announcement last Saturday from the World Health Organisation (WHO) that the Covid Pandemic is no longer a global health emergency, we would however encourage parishioners who come to Mass to continue sanitising hands on entering any of the churches. Even the common cold is a virus and we have learned so much over the past three years about the duty of care we have to others.
As a result of this declassification of the Covid 19 emergency, daily Masses in Desertmartin and Ballinascreen will revert to the pre-covid Mass times.
From Monday 15th May, daily morning Mass (Monday to Friday) will begin at the EARLIER TIME of 10 am.
We hope this new time will suit more people.  As always, funeral Masses will take place at 11 am and changes in mass times, etc. will be announced beforehand when possible.
MEDITATING WITH MARY IN THE MONTH OF MAY
Meditating with Mary in the Month of May will help us to rediscover the beauty of God's message of hope and love as we contemplate the wonders God worked in Mary's life.  A three-part programme continues on Friday 19th and 26th May at 8.15 pm in the Community Hub, Draperstown.  All welcome.
NOTICE
The Piano Stool is missing from St. Mary's Church, Coolcalm.  Could whoever took it or borrowed it, could they please kindly return it at their earliest convenience.  Thank you.
12 HOUR RUN TO RAISE FUNDS FOR ALZHEIMER'S 
A Message from Therese Connery:  At the start of this year I decided I was going to do a challenge that would help to raise much needed funds to support Alzheimer's Society in Northern Ireland.  With this in mind the 1 person that was going to get my friend Roisin Kelly and myself through this 12 Hour Running Challenge was mammy (my hero/buddy).  Mammy unfortunately is no longer with us but I know she will be with us in spirit on Sunday 21st May in Barons Court Estate, Newtownstewart.  No matter how big or small your donation it will be very much appreciated.  You can donate to my Just Giving page or give to any member of the Connery family.  Here's my JustGiving page: https://www.justgiving.com/fundraising/thereseconnery
KNOCKNAGIN HALL ACTIVITIES
SPRED Group next meeting on Monday 15th May.
Chair Exercise with Thomasina continues on Tuesday at 10 am followed by a short walk.  Admission £4.  Everyone welcome.
Knit and Natter continues on Tuesday at 7.30 pm.
Line Dancing continues on Wednesday at 7.30 pm.  Admission £4.
If you are interested in any of the above activities, please contact Olive on 078 8761 4094, Kathleen on 077 6427 7809 or Anne on 028 7964 2711.
Sarsfield's Band and Div. 30 offers its sincere sympathy and condolences to the McKee and Martin families on the death of Eileen McKee, Islandhill and to The Atkinson Family on the death of John Atkinson, Magherafelt.
The winner of the May Draw, £50 to Leah Walls, Magherafelt.
Band Practice recommences on Thursday 20th April at 7.30 pm.  New and past members welcome to come along, roles for all ages and abilities, accordion players, drummers, flag bearers and majorettes.
WORKSPACE RECREATION CENTRE
Nuala's Keep Fit Classes, a new block of keep fit circuit classes are running.  Spaces still available.  They are £3.50 per class.  Classes on Mondays at 7.15 pm and Thursdays at 6.45 pm.
Beginner Exercise Classes will be on Tuesdays from 8 pm.  Classes are £3.50.  A great class for those starting or not sure where to start.
Call 028 7962 8113 to secure your place for any of the classes above.  Any skill level is welcomed as you can go at your own pace.
DEMENTIA AWARENESS TALK
Maghera Library is a hosting a Dementia Awareness Talk by the Alzheimer's Society on Thursday 18th May at 11 am – 12 noon.  The talk is for anyone who cares for someone with dementia, family member or friend, and has questions about how they can help someone live well with the illness.  We will also provide you with information about how you can access support in the community.  Booking isn't required, just pop in.  Refreshments will be provided.
BALLINASCREEN TRADITIONAL MUSIC GROUP
Monthly session in An Scioból on Friday 19th May.  Juniors from 7.30 pm to 8.30 pm, followed by Open House.  This will be the last session of the season.  Let's make it a big one! Tá fáilte roimh chách.
BLOOD DONATIONS
Northern Ireland Blood Transfusion Service will be in the Backrow Recreation Centre, Draperstown on Tuesday 23rd May from 3.30 pm – 8 pm.  To book an appointment to give blood, please call 08085 534 653.
BABY REFLEXOLOGY
New Baby Massage and Reflexology Class coming to Community Hub, Draperstown starting Friday 26th May.  For more details, Whatsapp 077 4912 1208 or email rosiesbabymassage@hotmail.com.
SPERRIN FOODBANK
If you require a food parcel, Sperrin Foodbank will be open on Fridays from 11 am – 1 pm for drop-ins.  No appointment required.  If you require assistance outside this time, please call 075 4342 0639 to arrange collection.  No questions asked or criteria to meet.  Other contact details are Facebook page Sperrinfoodbank or email foodbank@theworkspacegroup.org
BLESSING OF GRAVES 2023
Blessing of Graves in the parishes of Desertmartin and Ballinascreen will take place on the following dates:
Saturday 10th June:
6.30 pm ~ Mass in St. Patrick's, Keenaught followed by Blessing of graves.
Please note earlier Mass time.
Sunday 11th June:
11 am ~ Mass in St. Patrick's Church, Sixtowns followed by Blessing of graves.
12 noon ~ Mass in St. Eugene's Church, Moneyneena followed by Blessing of graves.
2 pm ~ Blessing of graves at St. Columba's, Straw.
3 pm ~ Blessing of graves at St. Mary's, Coolcalm.
4.30 pm ~ Blessing of graves at Old Keenaught Church.
MARY'S MEALS – PRAY IN MAY
During May, the month dedicated to Our Lady, Mary's Meals invites you to pray for its life-changing work, carried out in her name.  We currently provide nutritious daily school meals to 2.4 million children in 18 of the world's poorest countries.  These meals bring children into the classroom, where they can gain an education and hope of a better future.  Could you commit to praying each day of May for the children receiving Mary's Meals, the volunteers and all who support this work and those children still waiting?  Further information and prayer resources for individuals, groups and schools can be found at www.marymeals.org.uk/prayinmay
KNOCK SHRINE 2023
The pilgrimage season at Knock Shrine is now underway, and the shrine community looks forward to welcoming organised pilgrimages from all across the country at the weekends, and daily ceremonies for visiting pilgrims each day.  For more details, please check church notice boards or visit the Shrine website: www.knockshrine.ie
THE LETTER – A MESSAGE FOR OUR EARTH
'Laudato Si' Week 2023 will be celebrated globally from 21st – 28th May with the film 'The Letter' – A Message for Our Earth', marking the eighth anniversary of Pope Francis' landmark encyclical, 'Laudato Si', addressed to all of us on Care for Creation.  This year's theme, 'Hope for the Earth.  Hope for Humanity', focuses on the connectedness of all things and the need for a renewed commitment to environmental justice.  The film aims to highlight the power of humanity united in action to stop the ecological crisis and its devastating effects on all creation; it shows 'Laudato Si' in action.  A showing of 'The Letter' will take place on Tuesday 23rd May at 7 pm in St. Eugene's Cathedral Hall, Infirmary Road, Derry.  Please pre-book by calling the Parish Office on  028 7126 2894 as spaces are limited.

NOVENA FOR LIFE  
The Pray for Life Novena is an invitation to join thousands of people across Ireland to pray for the protection of human life, from Tuesday 23rd May to the Feast of the Visitation on Wednesday 31st May.  Each day's intention is accompanied by a short reflection and suggested actions to help build a culture of life in Ireland.  Visit www.prayforlife.ie for the daily novena prayers which will also be posted on facebook.com/PrayforLifeNovena and @ChooseLifeIRL on Twitter.  This is an initiative of the Council for Life of the Irish Catholic Bishops' Conference.
BENONE ROSARY ON THE COAST
The next Rosary on the Coast at Benone Strand will be on Sunday 21st May at 3 pm.  All regular Rosary Coasters welcome, as is everyone else, to come along and pray for peace, Ireland and our unborn children.  For more details, tel. 077 3033 0028.
LETTERKENNY UNIVERSITY HOSPITAL ECUMENICAL PRAYER SERVICE OF REMEMBRANCE
The Management and Chaplains of Letterkenny University Hospital invite you to an Ecumenical Prayer Service of Remembrance on Thursday 1st June at 5.30 pm in the Church of the Irish Martyrs, Letterkenny.  During this service we will remember all the staff and former staff of Letterkenny University Hospital who have passed away.  We also remember the staff who suffered personal bereavements during the Covid-19 pandemic.  All the patients who died in Letterkenny University Hospital during the pandemic will also be remembered in prayer and a warm invitation is extended to their families to attend this service.
ALL IRELAND ROSARY RALLY IN KNOCK
The All-Ireland Rosary Rally will take place on Saturday 3rd June from 1 pm in Knock.  It will include Holy Mass, the Rosary, the Stations of the Cross and a talk by Bishop Oliver Doeme.  The Main Celebrant for the Holy Mass is Archbishop Eamon Martin.  A bus will leave from Antrim/Derry.  Please book your seat early to avoid disappointment.  Tel. Patricia Casey on 075 9304 1040.
MASTERS IN CATHOLIC SCHOOL LEADERSHIP
The Derry Diocesan Catechetical Centre, working in Partnership with Saint Mary's University, Twickenham, offers the Masters in Catholic School Leadership.  This is a post graduate degree dedicated to the professional development and spiritual formation of Catholic school leaders.  It is a great opportunity for those currently in leadership roles and those who aspire to, or have an interest in, leadership roles within the Catholic School system.  An information session via Zoom will be held on (new date) Monday 15th May at 3.30 pm.  If you require any further information or wish to register for the information session, please contact the Derry Diocesan Catechetical Centre on 028 7126 4087 or email tferry@derrydiocese.org.
CATHOLIC SCHOOLS DIOCESAN EDUCATION CONFERENCE 29TH AND 30TH AUGUST
'Go Make Disciples of all Nations' (Pope Francis in Christus Vivit says that, 'schools remain essential places for the evangelisation of the young'.)  We are delighted to announce that David Wells will be our Keynote Speaker for our Diocesan Education Conference in August in Saint Columb's College, Derry.  David is an internationally renowned speaker with a background in Education.  Popular motivational speaker David Wells | David Wells Live.  We will also have a number of workshops and a session looking at how, as Catholic schools, rooted in Jesus, we encourage a culture of dialogue and forgiveness in all our relationships.
Post Primary will be 29th August and Primary 30th August.  A full programme of events, with booking forms will be issued in the coming months.  We are really looking forward to this gathering of our Diocesan Education Community – over 900 delegates attended the last one.  We hope you will be able to attend.

ACCORD
ACCORD Central Office is recruiting for the Certificate in Counselling (Marriage and Relationship) training programme commencing in September 2023.  Training will take place in Maynooth and the course is validated by the Pontifical University, Maynooth.  Accord CLG pays the fees for the course and provides placement.  Successful applicants will follow a 16-day Certificate programme which will provide:  the clinical skills essential to couples work; in-depth knowledge relating to the handling of Infidelity, Trauma, Addiction, Neurodiversity, Physical and Mental Illness and Disability, Sex and Intimacy, Step-Family Dynamics, Diversity, Parenting Issues, the Impacts of Family of Origin, and Domestic Abuse in the couple context; self-awareness exercises specific to the needs of the couple and relationship counsellor.  If you hold a Level 5 (UK)/Level 7 (RoI) qualification in Counselling/Psychotherapy; Substantial experience of working in the Person-Centred style; 100 client counselling hours post-graduation; and a current supervised caseload and would like more information about this unique opportunity, please contact:  info@accord.ie.  The final date for receipt of applications is 19th May and should be submitted to Breda Landy Horgan bhorgan@accord.ie.
NI CANCER PILGRIMAGE TO LOURDES
Sunday 28th May to Friday 2nd June.  The price of £799 (with price reduction for Cancer Patients) will include return flights from Belfast International Airport, operated by Northern Star Travel Ltd, full board and accommodation at the Hotel Agena in Lourdes for five nights based on twin/double/triple rooms.  Service of JWT guides in Lourdes.  The party will consist of patients, ex-patients, relatives and friends accompanied by medical, nursing and other staff.  To enquire or to obtain a booking form, please speak to a member of the committee, tel. 078 7468 8388 or email mail@nicancerpilgrimage.org.uk.
LOURDES PILGRIMAGE
The Derry Diocesan Pilgrimage to Lourdes 2023, led by Bishop Donal McKeown, will go direct from City of Derry Airport.  3rd – 7th July, four nights full board in the Hotel Agena:  £745 sharing, £35 single supplement.  Travel insurance up to age 79 – £39.  Age 80 to 94 – £78.  (Pilgrims may wish to use their own insurance).  Pilgrimage Office at 164 Bishop St, Derry, BT48 6UJ will be open only on Saturdays from 11 am – 1 pm.  Intending pilgrims can also leave a message on 028 7126 0293 with their full postal address and the number of booking forms required, or email these details to derrypilgrim@outlook.com or write to above address for forms.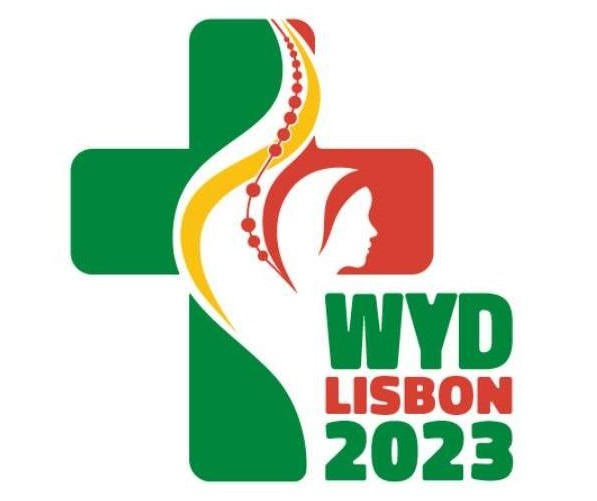 WORLD YOUTH DAY – LISBON 2023
Derry Diocesan Youth is taking a group on Pilgrimage to World Youth Day in Lisbon, from 25th July to 7th August.  This pilgrimage is for over 18s.  Limited places available.  If you would be interested in travelling on the pilgrimage, or finding out more, please contact Lizzie Rea on lizzie.rea@derrydiocese.org.
CARMELITE PILGRIMAGE TO LOURDES
Carmelite Pilgrimage to Lourdes from 29th August, for 6 nights.  Cost €899 per person.  For all bookings, please contact Carmelite Retreat Centre, Termonbacca.  Tel. 7126 2512.

PILGRIMAGE TO SAN GIOVANNI AND ROME
As part of St. Eugene's Cathedral 150th Anniversary Celebrations, Bishop Donal McKeown will lead a pilgrimage to San Giovanni and Rome from 25th – 30th September.  Visiting the birthplace of Padre Pio, Shrine of St. Michael Archangel, St. Peter's Basilica and other important sites.  Price is £879 p.p.s. (Single room supplement £150).  For more details, email info@marian.ie or call Belfast on 028 9568 0005 or Dublin on 00353 1 878 8159.

HOLY LAND PILGRIMAGES
15th October – Pilgrimage Retreat to the Holy Land (9 nights).  Direct flights ex Dublin to Tel Aviv.  Part I:  Galilee/Nazareth. Part II:  Bethlehem/Jerusalem.  Cost £1,795 stg includes taxes, transfers, tips, half-board.  To register/for details, please contact Erin/Sr. Perpetua at thornhillministries@derrydiocese.org / 077 3683 2458 or visit thornhillministries.co.uk website.
HOLY LAND AT CHRISTMAS
Derry Pilgrimage to the Holy Land at Christmas 2023, ex Dublin, taking in Bethlehem, Jerusalem, Nazareth, Dead Sea, Sea of Galilee, Last Supper Room, Garden of Gethsemane, Mount of Olives, with full day in Bethlehem on Christmas Day.  Contact James Treacy on 00353 61 921470, email jamestreacyphotography@gmail.com.
QUB HOLY LAND PILGRIMAGE
The Catholic Chaplaincy at Queen's University Belfast will lead a Pilgrimage to the Holy Land for alumni and friends.  Departing 9th February 2024 for 8 nights with half-board accommodation in 4 star hotels in Jerusalem and Nazareth, this promises to be a once-in-a-lifetime trip.  The Pilgrimage's Spiritual Director will be Queen's Chaplain, Fr. Dominic McGrattan, with music and song provided by the Chaplaincy's Director of Sacred Music, celebrated soprano, Marcella Walsh.  In addition to a rich itinerary which includes visits to the principal sacred sites, we will also visit the Holy Family Maternity Hospital in Bethlehem and the Latin Patriarchate in Jerusalem.  If you would like to know more information including price, itinerary and how to book, please email Chaplaincy Director, Shannon Campbell, at catholicchaplaincy@qub.ac.uk
SAFEGUARDING NOTICE
If you have any concerns with regard to Safeguarding children or adults in need of protection within the Church, contact Marie Gormley, the Diocesan Designated Liaison Person (DLP), on 075 9650 0793, or at mariegormley@derrydiocese.org.
Additional contact numbers:  PSNI Tel. 101 or Social Services Western HSC Trust on 028 7131 4090 (ask for Duty Social Worker).
STRESS CONTROL ONLINE  
Stress is a normal reaction to the rapidly changing and uncertain times we are all living in at the moment.  If you are feeling a bit more stressed than usual and would like to learn some great ways, free-of-charge, to deal with common problems like anxiety, depression, panicky feelings, poor sleep and poor wellbeing then come along to our online Stress Control class.  'Stress Control' is a six-session cognitive-behavioural therapy class used extensively in community-settings by the NHS (UK) and HSE (Ireland) and across the world.  You can find out more here: https://ni.stresscontrol.org/
As you can't come to a regular Stress Control class due to the current circumstances, Stress Control will come to you and live stream the sessions.  Each session will be available on the YouTube channel from 9 am and will remain available until 8 am the morning of the next session, e.g. Session One will be available from 9 am on Monday 8th May and will be taken down at 8 am on Thursday 11th May.  Session Two will then premiere at 9 am.
The sessions will be led by Dr. Jim White, consultant clinical psychologist, who created the class and who has taught most of the NHS (UK) and HSE (Ireland) trainers who would normally be running classes across the country.
To take part:
Go to https://ni.stresscontrol.org/ where you can learn more about the class and get the dates. Everything you need to successfully complete the class – the booklets, self-assessment, relaxation and mindfulness – can be found in the 'Free zone'.  If you can, please read, and start working on, the booklets in the 'Preparing for the course' section before Session 1.
On the homepage, click on the 'Stress Control Online' link to access our YouTube channel where the classes will be available to view at the scheduled times. If you click the 'Subscribe' button on our YouTube page (free), you will receive notifications when a new session is available.  You can also follow this link: https://www.youtube.com/channel/UCdCfzKgmXbB30baWLv6L5-g
The session will begin exactly on time, so make sure you are there from the start. Sessions run for about 90 minutes and there will be a 10-minute break in the middle.
Each session is one piece of the jigsaw in tackling your Stress. By coming to each class, the jigsaw will form, and the big picture can emerge, making you better able to handle your stress.  This is cognitive-behavioural therapy so it is crucial you practice the skills you will learn between sessions.
Life is very hard for us just now and there are no easy solutions or magic cures, but, with hard work and determination, we can boost our resilience to cope with these difficult times and come out the other end stronger. Please pass this on to anyone who you think might benefit from the class.