PARISH BULLETIN – 4th SUNDAY IN ORDINARY TIME – 29th January 2023
SUNDAY MASSES NEXT SUNDAY
VIGIL MASS
Holy Rosary, Ballinascreen:                6 pm [webcam]
St. Patrick's, Keenaught:              7.30 pm
SUNDAY
St. Columba's, Straw:                         9 am
St. Mary's, Coolcalm:                  10 am [webcam]
St. Patrick's, Sixtowns:                       11 am
St. Eugene's, Moneyneena:                12 noon
WEEKDAY MASSES
St. Mary's Church, Coolcalm:  Tuesday, Thursday and Friday ~ 11 am. [webcam]
Holy Rosary Church, Ballinascreen:  Monday and Wednesday ~ 11 am; and Friday ~ 7.30 pm. [webcam]
All Masses in St. Mary's, Coolcalm are transmitted live via the Desertmartin parish webcam:
All Masses in the Holy Rosary Church are transmitted live on the Ballinascreen parish webcam:
____________________________________________________________
Fr. Peter Madden P.P. V.F.                                    
31 Sixtowns Road, Draperstown
Phone:  028 7962 8376
Fr. Dermot McGirr C.C.
50 Tobermore Road, Desertmartin
Telephone:  028 7963 2196
Fr. John Downey C.C.
36 Moneyneena Road
Desertmartin Parish Office:
Tel. 028 7939 7047.  Wednesday and Thursday 10.30 am to 3 pm.
____________________________________________________________
DEATHS AND ANNIVERSARIES
Please remember in your prayers:
Sr. Mary Kelly, Canterbury Kent; Patrick Joseph Kelly, Donegal and Eamon McDonagh, Tempo who died recently.
Annie Duffy, Jean Kearney, Mary McNicholl, Hugh McNicholl, Thomas McNicholl, Alice McGuigan, Jim McBride, Barney Donnelly and Kathleen Leeper whose anniversaries occur at this time.
____________________________________________________________
THANK YOU for your generous contributions to the Parish.
Last Week:
Sunday/Priest's Collection envelopes:  £1,035.00.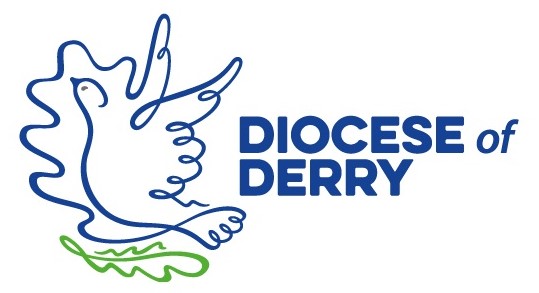 ORDINATION IN DERRY DIOCESE
Rev. Michael McCaul will be ordained priest in St. Eugene's Cathedral, Derry, at 3 pm today, Sunday 29th January.  We ask the Lord to bless Michael in his priestly ministry in the Diocese of Derry as we pray that many more will answer God's call to them to serve the Church and the Diocese as priests.
BLESSING OF ST. BRIGID'S CROSSES
St. Brigid Crosses will be blessed at 11 am Mass in Holy Rosary Church, Ballinascreen on Wednesday 1st February.
CANDLEMAS DAY
Feast of the Presentation of the Lord on Thursday 2nd February.  Candles will be blessed at 8 am Mass in Holy Rosary, Ballinascreen and at 11 am Mass in St. Mary's, Coolcalm.  Candles will be available at Coolcalm, price £1.
We receive the Light of Christ on the day of our baptism and Candlemas Day allows us the opportunity to have a candle in our homes blessed especially to remind us of God's eternal love for us.
FEAST OF ST. BLAISE
The blessing of throats will take place after both Masses on Friday 3rd February – 11 am in St. Mary's, Coolcalm and at 7.30 pm in Holy Rosary, Ballinascreen.
CONFIRMATION
There is a change of church for the Confirmation Mass on Sunday 5th March.  The Confirmation of the Primary 7 children of Knocknagin and St. Columb's, Cullion Primary Schools will now be celebrated in St. Patrick's Church, Keenaught at 10 am on Sunday 5th March instead.  The Mass will be live streamed from the church and details on how to access the broadcast on the internet will be shared at a later date.
There will be NO 10 am Mass in St. Mary's, Coolcalm that Sunday morning, but parishioners are welcome to attend to attend the 10 am Confirmation Mass.
CATHOLIC SCHOOLS WEEK 2023
Catholic Schools Week 2023 begins today, Sunday 29th January, and continues until Saturday 4th February in the Diocese of Derry.  The theme for this year is 'Catholic Schools: Walking Together in Faith and Love'.  During Catholic Schools Week families, parishes and schools are invited to participate in a week of celebration of Catholic schools, reflecting on their contribution to the common good of society.
DESERTMARTIN CREDIT UNION 
We will be ordering Oil within the next 2 weeks, so if you want to request a fill, please let us know how much as soon as possible.  Any member who is not in the Heating Oil Club, you can join, and let us know your oil request for this delivery.  Office Telephone No:  028 7963 4858 on a Friday 6 pm till 9 pm and Saturday 10 am till 12 noon.
Also, the AGM will be held on Monday 30th January at 7.30 pm sharp in the Credit Union Office.  All members are very welcome.
SLIEVE GALLION ACTIVE RETIREMENT ASSOCIATION
Now taking membership for 2023.  Events include day trips, short breaks, lunch and health events.  For more information, contact any committee member or Chris on 075 4601 0560.
KNOCKNAGIN HALL ACTIVITIES
Making of St. Brigid's Crosses today Sunday 29th January from 3 pm.
SPRED Group will meet on Monday 30th January.
Chair Exercise with Thomasina on Tuesday mornings at 10 am followed by a short walk.  Admission £4.  Everyone welcome.
Knit and Natter Class on Tuesdays at 7.30 pm.
Line Dancing with Thomasina on Wednesdays at 7.30 pm.  Admission £4.
Here And Now:  Older People and Well-Being with Charmaine from Arts Care on Friday 20th January at 7 pm for a Music and Dance programme.  Come along and enjoy the craic.  Open to all over 55s.  This is a funded programme.  Free admission.
If you are interested in any of the above activities, please contact Olive 078 8761 4094, Kathleen 077 6427 7809 or Anne 028 7964 2711 to register.
Social Dance Classes (Quickstep, Foxtrot, Waltz, Polka's, Barn dances) for beginners in Sixtowns Cross Community Centre on Tuesday evenings at 8.30 pm.  Everyone welcome.
SARSFIELD'S BAND AND DIV. 30 
Making of St. Brigid's Crosses on Sunday 29th January in the parish hall from 3 pm.
Tickets for the 2023 Monthly Draw now on sale.  Tickets cost £1 per month or £12 for the year can be got from any Band member.  £50 prize drew every month, plus an extra free draw in December for fully paid up members.
Only a few 2023 Calendars left.  You can purchase one from any band member.  Calendars £5 each.
Band Practice continues every Thursday from 7.30 to 8:30 pm. All members ask to attend in preparation for St. Patrick's Day.
TIRGAN COMMUNITY ASSOCIATION
Traditional Music Sessions – The traditional music sessions will now take place monthly, on Saturday 4th February, and on the first Saturday night of each month thereafter.  Doors open at 8 pm.  Music starts at 8.30 pm.  Admission £5 includes light supper.  Everyone welcome.  Come along and enjoy some nice music.  The bar will be open.
Saturday 11th February – ABBA Tribute Night.  Doors open at 9 pm.  Late bar.  Tickets £10 on sale now from any committee member.  Everyone welcome.
GAELSCOIL NA SPEIRÍNÍ, STRAW
Special Needs Classroom Assistant required.  30 hours per week.  Please visit the Education Authority to apply.
DRAPERSTOWN LIBRARY
Scam Awareness Talk on Tuesday 7th February 2 pm – 3 pm.  To book a place, call into the library or phone 028 7962 8249.
Need help on a one to one basis with IT, phone, lap top, iPad, etc.  The library has an IT manager who is available every month to give help and advice.  Call in or contact any member of staff to book a slot.
Knit and Natter continues every Tuesday from 2 pm – 4 pm.
Rhythm and Rhyme for babies and toddlers on every Friday at 11.30 am.
Are you feeling lonely or bored?  Draperstown Library would like to set up a Chatty Corner in the library on a Friday morning where you can read the papers, tackle a jigsaw or crossword, do some mindful colouring, have a chat and a cuppa.  Anyone interested please contact the library, contact details as above.
MID ULSTER DISTRICT COUNCIL'S 2023/24 GRANT PROGRAMME
Mid Ulster District Council's 2023/24 Grant Programme will be open for applications on Monday 30th January until Thursday 16th March 2023.  To make an online application visit www.midulstercouncil.org/resident/grants.  The Council's Good Relations and Mid Ulster Policing and Community Safety Partnership are currently developing their Action Plans for 2023/24.  If you would like to engage or partner with them on the delivery of their plans, please contact the PCSP or Good Relations team on 03000 132 132.
Grant Aid Workshops are being held to support the application process for 2023/24 grant programmes year.  There are some key changes to grant programmes for this year which will be covered at these sessions.  The workshops will be at:  Dungannon Office on Tuesday 24th January at 7 – 9 pm; Cookstown Leisure Centre on Wednesday 25th January at 7 – 9 pm; Magherafelt Office on Thursday 26th January at 7 – 9 pm; and Online Workshop on Wednesday 1st February at 7 pm.  To register for any of these or to receive Councils monthly grants newsletter, please email communitydevelopment@midulstercouncil.org or telephone 03000 132 132 ext: 24615.
WORKSPACE COMMUNITY HUB DRAPERSTOWN
Warm Welcome Wednesdays in the Community Hub every Wednesday from 11 am – 1 pm during these colder months, to provide a warm space, free tea/coffee and some chat.  Arrange to meet friends, call in to read the newspapers or if you just fancy a change of scenery.  Free of charge and open to everyone.  No need to book, just drop-in.
SPERRIN FOODBANK
Sperrin Foodbank has been established by the community for the community.
If you are experiencing difficult times or struggling to make ends meet, please do not hesitate to call 075 4342 0639.  If you wish to donate food, donation points can be found in all schools in Ballinascreen, Lynch's Eurospar, Centra and Devlin's in Moneyneena.  Thanks to everyone who has donated so far.
PIONEER CALENDAR 2023
Pioneer Calendar 2023 available to purchase from Madonna Devlin (077 8850 1610) or Kathleen Walls (028 79631 094).  Telephone to order.  Cost £5.
DESERTMARTIN GAC WEDNESDAY NIGHT WALKING CLUB
Desertmartin GAC invites you to its Winter Walking Club from 6.30 pm to 9 pm every Wednesday night until Wednesday 22nd February around the Club's fully lit walking track.  Everyone welcome.  All ages, all abilities, wheelchair and pram friendly.  Dogs on leads welcome.  Do as much or as little as you want.  Set your own targets.  How far can you go?  Come along and enjoy some walking, some talking, a cup of tea and a bit of craic in the community hub.  Beat those winter blues, keep fit and meet some friends.  Free to all.  Looking forward to seeing you.
DIOCESAN VOCATIONS
Anyone interested in serving the Diocese of Derry as a priest should contact their local priest(s) and/or the diocesan Vocations Director, Fr. Pat O'Hagan, P.P., Bellaghy, at pgoh2111@gmail.com
A FUTURE FULL OF HOPE
Bishop Donal McKeown recently issued an important Pastoral Letter called 'A Future Full of Hope.'  The full text of this Pastoral Letter is available on the Ballinascreen Parish website.
SONGS OF PRAISE
Songs of Praise is coming to Derry.  Come and join the congregation for the recording of traditional hymns and songs on Wednesday 8th February from 6.30 pm – 9.30 pm at The Guildhall, Derry.  All tickets to our recordings are free of charge.  To apply for tickets, please contact SOPcongregations@afantimedia.tv with your name, contact number and the number of tickets you'd like.  Please be sure to include 'Songs of Praise Derry/Londonderry Traditional' in your subject header.
ALCOHOL AWARENESS
Al-Anon groups provide family support to anyone whose life is or has been affected by someone else's drinking.  All meetings are listed on the website or call Confidential Helpline on 028 9068 2368 between 10 am – 1 pm or 6 pm – 10 pm Monday to Friday.
SAFEGUARDING NOTICE
If you have any concerns with regard to Safeguarding children or adults in need of protection within the Church, contact Marie Gormley, the Diocesan Designated Liaison Person (DLP), on 075 9650 0793, or at mariegormley@derrydiocese.org.
Additional contact numbers:  PSNI Tel. 101 or Social Services Western HSC Trust on 028 7131 4090 (ask for Duty Social Worker).
TOTUS TUUS EUCHARISTIC CONFERENCE 2023
Totus Tuus Eucharistic Conference 2023 will be live on Radio Maria Ireland from 2 pm on Saturday 4th February.  Speakers include Fr. Columba Mary Toman Op, Fr. Patrick Cahill O.J.S.S, Fr. Patrick Lagan (Derry Diocese) and Maura Murphy (Holy Family Mission).  Radio Maria Ireland can be listened to by downloading the Radio Maria Ireland App, on Saorview Channel 210 or listen live at (01)4373277.
ANAM CARA DONEGAL
Anam Cara Donegal, the organisation that supports bereaved parents, is holding its monthly Parent Evening for bereaved parents on Thursday 9th February at 7.15 pm in the Raddison Blu Hotel, Letterkenny, Co. Donegal.  This event is free and open to all bereaved parents regardless of the age your child died, the circumstances of their death, or whether their death was recent or not.  We also offer an online service.  For more information, call 00353 1 404 5378.
CARMELITE RETREAT CENTRE
Silent Retreat for men and women from Friday 10th to Sunday 12th February.  Cost £90.
Ladies Lenten Retreat from Friday 24th to Sunday 26th February.  Cost £90.
To book, please phone Retreat Centre, Termonbacca, Derry on 028 7126 2512.

PILGRIMAGE TO THE HOLY LAND
Bishop Donal McKeown will lead a pilgrimage to the Holy Land from 13th – 21st February.  Visiting Bethlehem, Nazareth, Jerusalem, the Sea of Galilee and other important sites, this is an opportunity to walk in the footsteps of Jesus.  Price is €1,895 / £1,655 p.p.s. including taxes and tips.  For more details, email info@marian.ie or call Belfast on 028 9568 0005 or Dublin on 00353 1 878 8159.
PILGRIMAGE TO MEDJUGORJE 2023
Seven Nights Pilgrimage to Medjugorje from 24th May – 31st May.  Spiritual Director will be Fr. Séamus Kelly.  Bed/Breakfast and dinner, price is £799.  Offer of special price for early booking:  £699 – if paid before 5th December 2022.  Money must be paid in full.  Contact Martina for further information. Phone 028 7774 1219 or 077 1549 0880.
PILGRIMAGE TO FATIMA
Fully escorted group pilgrimage for seven nights from 25th May to 1st June.  Cost £745 p.p.s.  Single room supplement £175.  Staying in 4* Hotel Styler.  Breakfast, lunch and dinner each day.  Mass daily and spiritual activities.  Services of Marian Pilgrimages guide.  Direct flights Dublin / Lisbon.  Bus will travel from Oakleaf Restaurant, Maghera to Dublin Airport.  For more details, please contact Bridie Gallagher on 028 2564 4181.
NI CANCER PILGRIMAGE TO LOURDES
Sunday 28th May to Friday 2nd June.  The price of £799 (with price reduction for Cancer Patients) will include return flights from Belfast International Airport, operated by
Northern Star Travel Ltd, full board and accommodation at the Hotel Agena in Lourdes for five nights based on twin/double/triple rooms.  Service of JWT guides in Lourdes.  The party will consist of patients, ex-patients, relatives and friends accompanied by medical, nursing and other staff.  To enquire or to obtain a booking form, please speak to a member of the committee, tel. 078 7468 8388 or email mail@nicancerpilgrimage.org.uk.
LOURDES PILGRIMAGE 2023
The Derry Diocesan Pilgrimage to Lourdes 2023, led by Bishop Donal McKeown, will go direct from City of Derry Airport.  3rd to 7th July, four nights full board in the Hotel Agena:  £745 sharing, £35 single supplement.  Travel insurance up to age 79 – £39.  Age 80 to 94 – £78.  (Pilgrims may wish to use their own insurance).  Further details and payment arrangements will be available in the new year via the Lourdes Pilgrimage Office, 164 Bishop Street, Derry, derrypilgrim@outlook.com, tel 028 7126 0293.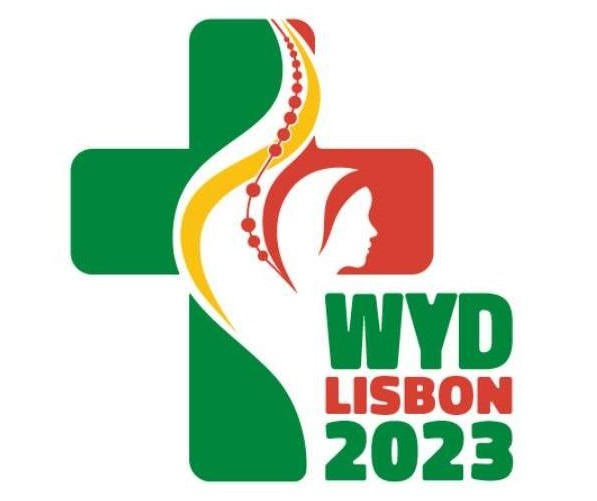 WORLD YOUTH DAY PILGRIMAGE – LISBON 2023
The Diocese of Derry is inviting any young person who is over 18 or will be 18 by July 2023 to join us on Pilgrimage to Lisbon for World Youth Day.  World Youth Day (WYD) is the gathering of young people from all over the world with the Pope.  It is also a pilgrimage, a celebration of youth, an expression of the universal Church and an intense moment of evangelization for the youth world.  This pilgrimage will take place in August.  For now, we are taking expression of interest until we have more information on dates, times and prices.  We have limited space so signing up is essential.  You can register your interest on the derrydiocese.org website or on the @derryyouth Facebook page.  If you have any questions regarding this pilgrimage, please email Lizzie Rea, Youth Coordinator at: lizzie.rea@derrydiocese.org

PILGRIMAGE TO SAN GIOVANNI AND ROME
As part of St. Eugene's Cathedral 150th Anniversary Celebrations, Bishop Donal McKeown will lead a pilgrimage to San Giovanni and Rome from 25th – 30th September.  Visiting the birthplace of Padre Pio, Shrine of St. Michael Archangel, St. Peter's Basilica and other important sites.  Price is £879 p.p.s. (Single room supplement £150).  For more details, email info@marian.ie or call Belfast on 028 9568 0005 or Dublin on 00353 1 878 8159.