PARISH BULLETIN – TRINITY SUNDAY – 4th June 2023
SUNDAY MASSES NEXT WEEKEND
SATURDAY VIGIL
St. Patrick's, Keenaught:                 6.30 pm followed by Blessing of Graves
SUNDAY
St. Columba's, Straw:                         9 am
St. Mary's, Coolcalm:                  10 am [webcam]
St. Patrick's, Sixtowns:                       11 am followed by Blessing of Graves
St. Eugene's, Moneyneena:                12 noon followed by Blessing of Graves
WEEKDAY MASSES  
St. Mary's, Coolcalm:  Tuesday, Thursday and Friday ~ 10 am. [webcam]
Holy Rosary, Ballinascreen:  Monday and Wednesday ~ 10 am; Monday and Friday ~ 7.30 pm. [webcam]
All Masses in St. Mary's, Coolcalm are transmitted live via the Desertmartin parish webcam:
All Masses in the Holy Rosary Church are transmitted live on the Ballinascreen parish webcam:
____________________________________________________________
Fr. Peter Madden P.P. V.F.                                    
31 Sixtowns Road, Draperstown
Phone:  028 7962 8376
Fr. Dermot McGirr C.C.
50 Tobermore Road, Desertmartin
Telephone:  028 7963 2196
Fr. John Downey C.C.
36 Moneyneena Road
Desertmartin Parish Office:
Tel. 028 7939 7047.  Wednesday and Thursday 10.30 am to 3 pm.
SVP Helpline:  077 1083 8050
____________________________________________________________
DEATHS AND ANNIVERSARIES
Please remember in your prayers:
Rosie Keaney, Castlederg. who was buried during the week.
Maurice Taylor, Raymond Caulfield, Kathleen Breen, Aaron Thornton and John Convery who died recently.
Anthony McSwiggan, Jim Higgins, Mary Shaw, Thomas O'Kane, Hugh Devlin and Kathleen O'Kane whose anniversaries occur at this time.
____________________________________________________________
BAPTISM
We welcome into God's family through the Sacrament of Baptism:
Isla Gribbin-McKenna, 6 Draperstown Road.
THANK YOU for your generous contributions to the Parish.
Last Week:  Sunday/Priest's Collection envelopes:  £1,240.50.
Diocesan Purposes Collection envelopes:  £65.00 (total so far £478.80).
PARISH SICK VISITATION
This coming week Fr. McGirr will visit the sick on Iniscarn, Brackagh, Gortahurk, Brackalislea and Nutgrove Roads.
EUCHARISTIC ADORATION
Eucharistic Adoration in Holy Rosary Church on Monday 5th June will commence after the 10 am Mass and continue until 7.25 pm.
PADRE PIO MASS
Padre Pio Mass will be celebrated on Monday 5th June in Holy Rosary Church at 7.30 pm.  Novena prayers and Rosary 7.10pm.  A Padre Pio relic will be available for veneration.  This Mass will be offered for all who are sitting examinations at this time.
BLESSING OF GRAVES 2023
Blessing of Graves in the parishes of Desertmartin and Ballinascreen will take place next weekend at the following days and times:
Saturday 10th June:
6.30 pm ~ Mass in St. Patrick's, Keenaught followed by Blessing of graves.
Please note earlier Mass time.
Sunday 11th June:
11 am ~ Mass in St. Patrick's Church, Sixtowns followed by Blessing of graves.
12 noon ~ Mass in St. Eugene's Church, Moneyneena followed by Blessing of graves.
2 pm ~ Blessing of graves at St. Columba's, Straw.
3 pm ~ Blessing of graves at St. Mary's, Coolcalm.
4.30 pm ~ Blessing of graves at Old Keenaught Church.
Please bring a small container of water (one for each grave) to the Ceremony.  This water will be blessed by the priests during the Ceremony.  A member of each family will be invited to sprinkle holy water on the grave after the prayers of blessing over all the graves have been recited by the priests.
A gate collection will be taken up at the end of each ceremony to help with the upkeep of the graveyards.  Thank you for your generosity towards it.
TIRGAN COMMUNITY ASSOCIATION
Traditional Irish Music Night on Saturday 3rd June.  This will be the last night before the summer break.  They will return in September.  Thanks to all our musicians and supporters.
KNOCKNAGIN HALL ACTIVITIES
Social Dance on Friday 9th June.  Music by Liam McLaughlin.  Dancing from 9 pm – 12 midnight.  Admission £7, includes light supper.
SPRED Group next meeting on Monday 16th June.
Chair Exercise with Thomasina on Tuesdays at 10 am followed by a short walk.  Admission £4.  Everyone welcome.
Knit and Natter continues on Tuesdays at 7.30 pm.
Line Dancing continues on Wednesdays at 7.30 pm.  Admission £4.
If you are interested in any of the above activities, please contact Olive on 078 8761 4094, Kathleen on 077 6427 7809 or Anne on 028 7964 2711.
Sarsfield's Band Practice continues on Thursdays at 7.30 pm.  New and past members welcome to come along, roles for all ages and abilities, accordion players, drummers, flag bearers and majorettes.
KILCRONAGHAN CENTRE
Annual Plant Sale at the Kilcronaghan Centre, 10 Rectory Road, Tobermore on Friday 9th June.  Gates open at 6.30 pm.  Perennials, annuals and shrubs all available.
AFTERNOON TEA AND FASHION AT ST. MARTIN'S GAC
Afternoon Tea and Fashion show is being held on Saturday 10th June at St. Martin's GAC, Desertmartin.  The event will begin at 1 pm and all proceeds are in aid of MacMillan Cancer Support NI.  £20 entry fee.  Booking is essential.  Please contact Claire on 077 1182 9991.
WORKSPACE RECREATION CENTRE
Nuala's Keep Fit Classes, a new block of keep fit circuit classes are running.  Spaces still available.  They are £3.50 per class.  Classes on Mondays at 7.15 pm and Thursdays at 6.45 pm.
Beginner Exercise Classes will be on Tuesdays from 8 pm.  Classes are £3.50.  A great class for those starting or not sure where to start.
Call 028 7962 8113 to secure your place for any of the classes above.  Any skill level is welcomed as you can go at your own pace.
NETBALL
The Theresa Lanigan netball returns to the Backrow Hall, Draperstown on Wednesdays from 8 pm to 9 pm.  All new members welcome.  Over 18s only.
BABY MASSAGE AND REFLEXOLOGY CLASS
New Baby Massage and Reflexology Class has begun in Community Hub, Draperstown.  For details, Whatsapp 077 4912 1208 or email rosiesbabymassage@hotmail.com.
SPERRIN FOODBANK
If you require a food parcel, Sperrin Foodbank will be open on Fridays from 11 am – 1 pm for drop-ins.  No appointment required.  If you require assistance outside this time, please call 075 4342 0639 to arrange collection.  No questions asked or criteria to meet.  Other contact details are Facebook page Sperrinfoodbank or email foodbank@theworkspacegroup.org
ANAM CARA DONEGAL
Anam Cara Donegal, the organisation that supports bereaved parents, is holding its monthly Parent Evening for bereaved parents on Thursday 8th June at 7.15 pm in the Raddison Blu Hotel, Letterkenny, Co. Donegal.  This event is free and open to all bereaved parents regardless of the age your child died, the circumstances of their death, or whether their death was recent or not.  We also offer an online service.  For more information, tel. 00353 1 404 5378.
DROMANTINE FAMILY FUN DAY
Dromantine Family Fun Day on Sunday 11th June, 1.30 pm – 5.30 pm.  Attractions: Grand Draw, Country and Western Music, Vintage Tractors, Bouncy Castles, Obstacle Courses, Stalls, Food, Refreshments and much more!  Admission £5 donation per car.  Everyone welcome.
BIG TRAD NIGHT
Big Trad Night featuring All-Ireland Champions, Blackwater Céilí Band takes place on Saturday 17th June at 7.30 pm in Swatragh GAA Clubhouse.  Joined by a range of local supporting talent.  Come along for a fantastic evening of music, song and dance.  Admission: £10.
MARY'S MEALS OPEN GARDEN FUNDRAISER
Open Garden Weekend at Tattykeel House, 115 Doonegary Road, Omagh, BT79 OBN in aid of Mary's Meals.  Open Saturday 17th and Sunday 18th June 12 noon – 5 pm.  Explore the garden, relax, purchase delicious refreshments, and lots of homegrown plants and gifts to buy at our plant and merchandise stall.  £5 entry fee.  All donations will help Mary's Meals to provide daily school meals to children in some of the world's poorest countries.  For further details, please contact Suzanne on 078 2544 9133.
GAMBLERS ANONYMOUS
Is Gambling affecting your life?  Perhaps we can help.  Tel. 028 7135 1329.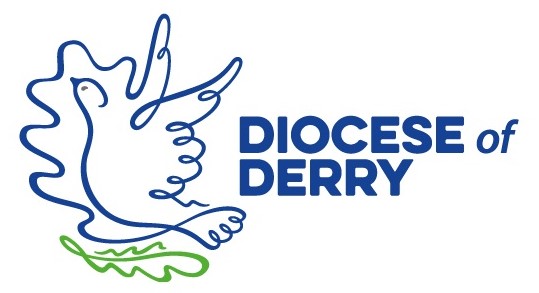 DERRY DIOCESE – JOB OPPORTUNITY
Housekeeper – St. Eugene's Cathedral, Derry.  25 hours per week (Monday – Friday).  Permanent Contract.  For job description and application pack, please contact:  Bishop's House, St. Eugene's Cathedral, Francis Street, Derry, BT48 9AP, tel. 028 7126 2302 or email:  recruitment@derrydiocese.org.  Completed applications must be returned to: Personnel, Bishop's House, St. Eugene's Cathedral, Francis Street, Derry, BT48 9AP or via email to recruitment@derrydiocese.org no later than 4.30 pm on 9th June.  Derry Diocesan Trust is an Equal Opportunities Employer.  We welcome applications from all men and women and from members of all communities.
MASS FOR VOCATIONS
The monthly Holy Hour for Vocations will be replaced this month by the Mass in honour of St. Columba in St. Columba's Church, Long Tower, Derry at 7.30 pm on Friday 9th June.  The Rosary will be recited in Irish at the Grotto at 7 pm.  The Mass will be broadcast on: https://longtowerchurch.org/webcam/
ROSARY ON THE COAST
The Rosary on the Coast will be on 18th June at 3 pm on Benone Strand, Limavady.  All Rosary Coasters welcome and remember to invite your families and friends along too.
ST. COLM'S GAC 90th ANNIVERSARY MASS
An Open-Air Mass will take place on Saturday 24th June at 6 pm in St. Colm's GAC to celebrate the 90th Anniversary of the club.  There will be then NO VIGIL MASS in Holy Rosary that day.  More details next week.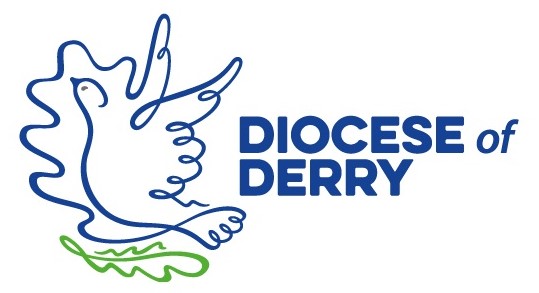 DERRY DIOCESAN PILGRIMAGE TO LOUGH DERG
We are inviting anyone age 16+ to join us for our annual pilgrimage to Lough Derg from Friday 23rd to Sunday 25th June.  Bishop McKeown will be leading the pilgrimage this year and invites those who wish to join him to book in by calling the Derry Diocesan Catechetical Centre, tel. 028 7126 4087 or Email: lizzie.rea@derrydiocese.org.  The cost is £80 for the three nights, including transport from St. Eugene's Cathedral, Derry.  You may, of course, wish to make your own way there, if more convenient.  Please contact the email or telephone number above if you require any additional information.
KNOCK SHRINE 2023
The pilgrimage season at Knock Shrine is now underway, and the shrine community looks forward to welcoming organised pilgrimages from all across the country at the weekends, and daily ceremonies for visiting pilgrims each day.  For more details, please check church notice boards or visit the Shrine website: www.knockshrine.ie
MASTERS IN CATHOLIC SCHOOL LEADERSHIP
The Derry Diocesan Catechetical Centre, working in Partnership with Saint Mary's University, Twickenham, offers the Masters in Catholic School Leadership.  This is a post graduate degree dedicated to the professional development and spiritual formation of Catholic school leaders.  It is a great opportunity for those currently in leadership roles and those who aspire to, or have an interest in, leadership roles within the Catholic School system.  If you require any further information or wish to register for the information session, please contact the Derry Diocesan Catechetical Centre on 028 7126 4087 or email tferry@derrydiocese.org.
CATHOLIC SCHOOLS DIOCESAN EDUCATION CONFERENCE 29TH AND 30TH AUGUST
'Go Make Disciples of all Nations' (Pope Francis in Christus Vivit says that, 'schools remain essential places for the evangelisation of the young'.)  We are delighted to announce that David Wells will be our Keynote Speaker for our Diocesan Education Conference in August in Saint Columb's College, Derry.  David is an internationally renowned speaker with a background in Education.  Popular motivational speaker David Wells | David Wells Live.  We will also have a number of workshops and a session looking at how, as Catholic schools, rooted in Jesus, we encourage a culture of dialogue and forgiveness in all our relationships.
Post Primary will be 29th August and Primary 30th August.  A full programme of events, with booking forms will be issued in the coming months.  We are really looking forward to this gathering of our Diocesan Education Community – over 900 delegates attended the last one.  We hope you will be able to attend.
THE NET – MAY 2023
Sharing the fruits of the faith in the Derry Diocese, the May edition of 'The Net' is now available in parishes (FREE PAPER COPIES IN OUR CHURCHES) as well as on the Diocesan website.  For coverage of faith related stories just email editorthenet15@gmail.com.  Coverage in this edition includes:
Pope John Paul II Award Knock pilgrimage impacted young pilgrims

St. Columb's Memorial Garden Stations a walk of prayer for deceased College community

Egg-cellent Anam Óg Easter fun by Aoife O'Neill

Excitement mounting for WYD 2023

Overjoyed to share God's love – Niamh Kehoe shares faith story

Children's Catechism Club – C3 by Veronica Harley
Celebrating St. Eugene's Cathedral 150th…
           *Diocesan family hear Papal call to experience original freshness of Gospel and shine as peacemakers
           *Eye-catching Carlo Acutis statue strong sainthood link for young
           *Cathedral parishioners encouraged to keep flame of faith lit
           *Reflections on Cathedral 150th anniversary
Cathedral Parish's Anne Marie Hickey bursting with positivity for new pastoral role
Young Writers share thoughts on…
           *Trusting God with our ambitions in life
           *Building a spiritually sound home
           *What makes St. Eugene's Cathedral so distinctive
           *Living life God's way
The time is always right to do right by James Tourish
Great response to Dominican-led Mission in Limavady

Honouring Our Lady

May Eve Holy Well Rosary tradition still strong in Faughanvale

'Mere Christianity' study inspiring for Ardstraw, Badoney and Greencastle faithful by Paula Kennedy

Celebrating 200 years of worship in St. Mary's, Cloughcor by Geraldine Devine
*Great sense of joy and peace
*Talks highlight Sr. Clare deeply touching lives
*Life in the Seven Sacraments
*The power of the Eucharist and Rosary to change hearts – Martina Davidson
Servant Sisters share their vocation stories – Part 2
*Jesus Youth Movement led me to ask God about His plan for my life – Sr. Ruby
Home of the Mother activities

Much-loved Fr. Kevin Mullan laid to rest

Inter-Diocesan Vocations weekend very positive experience – Fr. Pat O'Hagan

'Take the Risk for Christ'
   Irish section by Déaglán Ó Laithbheartaigh…
*Shil sí deora dúinn (She shed tears for us)
*Suntas an Phictiúir (The significance of the picture)
We are enriched by constant rediscovery of wisdom of the ages – A reflection by Bishop Donal

History of original Divine Mercy Image by Sr. Benedetta Hutnikiewicz ZSJM

Divine Mercy devotion growing in the Diocese

Celebration of Eucharist – Christ's invitation to join on-going hymn of praise before God's throne – Bishop Donal

Life to the full by Fr. Johnny Doherty CSsR

The hunger for holiness hasn't gone away by Fr. Peter McCawille

The Mission of Pere Jacques of Jesus – Part 2 by Fr. Stephen Quinn ocd

An Meitheal by Fr. John McLaughlin ssc

The Rosary by Vera McFadden
Parish Post-its

Diocesan Diary

Diary Dates

Quiz Time with Lawrence

Supporting 'The Net'
LOURDES PILGRIMAGE
The Derry Diocesan Pilgrimage to Lourdes 2023, led by Bishop Donal McKeown, will go direct from City of Derry Airport.  3rd – 7th July, four nights full board in the Hotel Agena:  £745 sharing, £35 single supplement.  Travel insurance up to age 79 – £39.  Age 80 to 94 – £78.  (Pilgrims may wish to use their own insurance).  Pilgrimage Office at 164 Bishop St, Derry, BT48 6UJ will be open only on Saturdays from 11 am – 1 pm.  Intending pilgrims can also leave a message on 028 7126 0293 with their full postal address and the number of booking forms required, or email these details to derrypilgrim@outlook.com or write to above address for forms.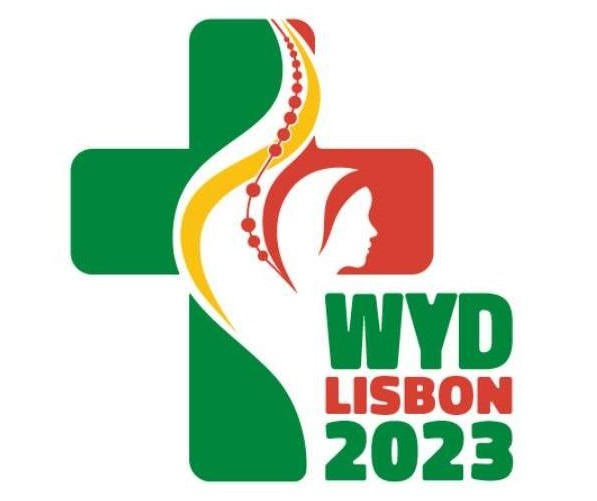 WORLD YOUTH DAY – LISBON 2023
Derry Diocesan Youth is taking a group on Pilgrimage to World Youth Day in Lisbon, from 25th July to 7th August.  This pilgrimage is for over 18s.  Limited places available.  If you would be interested in travelling on the pilgrimage, or finding out more, please contact Lizzie Rea on lizzie.rea@derrydiocese.org.
CARMELITE PILGRIMAGE TO LOURDES
Carmelite Pilgrimage to Lourdes from 29th August, for 6 nights.  Cost €899 per person.  For all bookings, please contact Carmelite Retreat Centre, Termonbacca.  Tel. 7126 2512.

PILGRIMAGE TO SAN GIOVANNI AND ROME
As part of St. Eugene's Cathedral 150th Anniversary Celebrations, Bishop Donal McKeown will lead a pilgrimage to San Giovanni and Rome from 25th – 30th September.  Visiting the birthplace of Padre Pio, Shrine of St. Michael Archangel, St. Peter's Basilica and other important sites.  Price is £879 p.p.s. (Single room supplement £150).  For more details, email info@marian.ie or call Belfast on 028 9568 0005 or Dublin on 00353 1 878 8159.

HOLY LAND PILGRIMAGES
15th October – Pilgrimage Retreat to the Holy Land (9 nights).  Direct flights ex Dublin to Tel Aviv.  Part I:  Galilee/Nazareth. Part II:  Bethlehem/Jerusalem.  Cost £1,795 stg includes taxes, transfers, tips, half-board.  To register/for details, please contact Erin/Sr. Perpetua at thornhillministries@derrydiocese.org / 077 3683 2458 or visit thornhillministries.co.uk website.
HOLY LAND AT CHRISTMAS
Last remaining places for Derry Pilgrimage to the Holy Land at Christmas 2023 ex Dublin, taking in Bethlehem, Jerusalem, Nazareth, Dead Sea, Sea of Galilee, Last Supper Room, Garden of Gethsemane and Mount of Olives, with full day in Bethlehem on Christmas Day.  Contact James Treacy:  tel. 00353 6 192 1470 or email jamestreacyphotography@gmail.com
QUB HOLY LAND PILGRIMAGE
The Catholic Chaplaincy at Queen's University Belfast will lead a Pilgrimage to the Holy Land for alumni and friends.  Departing 9th February 2024 for 8 nights with half-board accommodation in 4 star hotels in Jerusalem and Nazareth, this promises to be a once-in-a-lifetime trip.  The Pilgrimage's Spiritual Director will be Queen's Chaplain, Fr. Dominic McGrattan, with music and song provided by the Chaplaincy's Director of Sacred Music, celebrated soprano, Marcella Walsh.  In addition to a rich itinerary which includes visits to the principal sacred sites, we will also visit the Holy Family Maternity Hospital in Bethlehem and the Latin Patriarchate in Jerusalem.  If you would like to know more information including price, itinerary and how to book, please email Chaplaincy Director, Shannon Campbell, at catholicchaplaincy@qub.ac.uk
SAFEGUARDING NOTICE
If you have any concerns with regard to Safeguarding children or adults in need of protection within the Church, contact Marie Gormley, the Diocesan Designated Liaison Person (DLP), on 075 9650 0793, or at mariegormley@derrydiocese.org.
Additional contact numbers:  PSNI Tel. 101 or Social Services Western HSC Trust on 028 7131 4090 (ask for Duty Social Worker).
STRESS CONTROL ONLINE  
Stress is a normal reaction to the rapidly changing and uncertain times we are all living in at the moment.  If you are feeling a bit more stressed than usual and would like to learn some great ways, free-of-charge, to deal with common problems like anxiety, depression, panicky feelings, poor sleep and poor wellbeing then come along to our online Stress Control class.  'Stress Control' is a six-session cognitive-behavioural therapy class used extensively in community-settings by the NHS (UK) and HSE (Ireland) and across the world.  You can find out more here: https://ni.stresscontrol.org/
As you can't come to a regular Stress Control class due to the current circumstances, Stress Control will come to you and live stream the sessions.  Each session will be available on the YouTube channel from 9 am and will remain available until 8 am the morning of the next session, e.g. Session One will be available from 9 am on Monday 5th June and will be taken down at 8 am on Thursday 8th June.  Session Two will then premiere at 9 am.
The sessions will be led by Dr. Jim White, consultant clinical psychologist, who created the class and who has taught most of the NHS (UK) and HSE (Ireland) trainers who would normally be running classes across the country.
To take part:
Go to https://ni.stresscontrol.org/ where you can learn more about the class and get the dates. Everything you need to successfully complete the class – the booklets, self-assessment, relaxation and mindfulness – can be found in the 'Free zone'.  If you can, please read, and start working on, the booklets in the 'Preparing for the course' section before Session 1.
On the homepage, click on the 'Stress Control Online' link to access our YouTube channel where the classes will be available to view at the scheduled times. If you click the 'Subscribe' button on our YouTube page (free), you will receive notifications when a new session is available.  You can also follow this link: https://www.youtube.com/channel/UCdCfzKgmXbB30baWLv6L5-g
The session will begin exactly on time, so make sure you are there from the start. Sessions run for about 90 minutes and there will be a 10-minute break in the middle.
Each session is one piece of the jigsaw in tackling your Stress. By coming to each class, the jigsaw will form, and the big picture can emerge, making you better able to handle your stress.  This is cognitive-behavioural therapy so it is crucial you practice the skills you will learn between sessions.
Life is very hard for us just now and there are no easy solutions or magic cures, but, with hard work and determination, we can boost our resilience to cope with these difficult times and come out the other end stronger. Please pass this on to anyone who you think might benefit from the class.