PARISH BULLETIN – 3rd SUNDAY OF LENT – 12th March 2023
SUNDAY MASSES
VIGIL MASS
Holy Rosary, Ballinascreen:                6 pm [webcam]
St. Patrick's, Keenaught:              7.30 pm
SUNDAY
St. Columba's, Straw:                         9 am
St. Mary's, Coolcalm:                  10 am [webcam]
St. Patrick's, Sixtowns:                       11 am
St. Eugene's, Moneyneena:                12 noon
WEEKDAY MASSES
St. Mary's, Coolcalm:  Monday ~ 11 am; Tuesday and Wednesday ~ 7.30 pm; Friday ~ 10 am [webcam]
Holy Rosary, Ballinascreen:  Tuesday, Wednesday and Thursday ~ 7 am; Thursday ~ 6 pm; Monday and Friday ~ 7.30 pm. [webcam]
St. Colm's High School:  Tuesday ~ 8.40 am.
St. Eugene's, Moneyneena:  Tuesday, Wednesday and Thursday ~ 11 am; Friday ~ 12 noon.
St. Patrick's, Keenaught:  Thursday ~ 7.30 pm.
St. Columba's, Straw:  Friday ~ 9 am.
St. Patrick's, Sixtowns:  Friday ~ 11 am.
All Masses in St. Mary's, Coolcalm are transmitted live via the Desertmartin parish webcam:
All Masses in the Holy Rosary Church are transmitted live on the Ballinascreen parish webcam:
____________________________________________________________
Fr. Peter Madden P.P. V.F.                                    
31 Sixtowns Road, Draperstown
Phone:  028 7962 8376
Fr. Dermot McGirr C.C.
50 Tobermore Road, Desertmartin
Telephone:  028 7963 2196
Fr. John Downey C.C.
36 Moneyneena Road
Desertmartin Parish Office:
Tel. 028 7939 7047.  Wednesday and Thursday 10.30 am to 3 pm.
SVP Helpline:  077 1083 8050
____________________________________________________________
DEATHS AND ANNIVERSARIES
Please remember in your prayers:
Maureen McWilliams, Siobhan Bradley, Nellie Glass, Bridget McLaughlin, Mary Gilhooley, Sam Bell, Tyrone McElhennon and Brian McKernan who died recently.
Jackson Moore, Kathleen O'Connor, Annie Mary McCann, Mary Higgins, Patrick McKay, Brigid Devlin, Annie Murray, Margaret Higgins, Ned Smith, Patrick Duffy, Cecilia Shields and Brendan Hegarty whose anniversaries occur at this time.
____________________________________________________________
THANK YOU for your generous contributions to the Parish.
Last Week:
Sunday/Priest's Collection envelopes:  £834.50.
Restoration Fund envelopes:  £495.21.
PARISH SICK VISITATION
This coming week Fr. McGirr will visit the sick on Iniscarn, Brackagh, Gortahurk, Brackalislea and Nutgrove Roads.
CONFIRMATION 2023
We extend our Congratulations to the Primary 7 children of Knocknagin and St. Columb's, Cullion Primary Schools who were confirmed by Bishop Donal McKeown last Sunday 5th March in St. Patrick's, Keenaught.
We also offer our congratulations to their parents, sponsors, family members, relations and friends on this special occasion for their young family member.
We thank Bishop Donal for celebrating the Mass and administering the sacrament for the Primary 7s so beautifully.
We thank the Knocknagin P.S. children's choir, musicians, teachers and the altar servers from both schools involved in the occasion.
We thank our sacristans, flower arranger, cleaners and helpers for preparing and tidying Keenaught before and after the special occasion for our young people.
We also thank Devlin Media for broadcasting the whole Confirmation ceremony so well.  For family members, relatives and friends, the video of the Confirmation can be viewed at www.devlinmedia.tv.
STATIONS OF THE CROSS
Stations of the Cross in Holy Rosary Church, Ballinascreen today, Sunday 12th March, at 5 pm.  All welcome.
DAILY MASSES FOR THIS 2nd WEEK OF LENT
Monday 13th:
11 am – St. Mary's, Coolcalm
7.30 pm – Holy Rosary, Ballinascreen
There will be Exposition of the Blessed Sacrament in Holy Rosary, Ballinascreen on Monday from 12 noon until the 7.30 pm Mass.
Tuesday 14th:
7 am – Holy Rosary, Ballinascreen
8.40 am – St. Colm's High School
11 am – St. Eugene's, Moneyneena
7.30 pm – St. Mary's, Coolcalm
Wednesday 15th:
7 am – Holy Rosary, Ballinascreen
11 am – St. Eugene's, Moneyneena
7.30 pm – St. Mary's, Coolcalm
Thursday 16th:
7 am – Holy Rosary, Ballinascreen
11 am – St. Eugene's, Moneyneena
Due to the St. Patrick's Day Vigil Masses later on, Exposition of the Blessed Sacrament in St. Mary's, Coolcalm on Thursday will be from 12 noon until 4.15 pm (Stations of the Cross at 4 pm).
Thursday 16th ~ Vigil Masses for St. Patrick's Day:
6 pm – Holy Rosary, Ballinascreen (in IRISH)
7.30 pm – St. Patrick's, Keenaught
Friday 17th ~ St. Patrick's Day:
9 am – St. Columba's, Straw
10 am – St. Mary's, Coolcalm
11 am – St. Patrick's, Sixtowns
12 noon – St. Eugene's, Moneyneena
7.30 pm – Holy Rosary, Ballinascreen
SCRIPTURE EVENINGS FOR LENT
Scripture Evenings using the Lectio Divina method continue in the Community Hub, Draperstown each Friday during Lent at 8.15 pm.  Light refreshments served.  All welcome.  There will be NO Scripture Evening on St. Patrick's night on Friday 17th March and will resume on Friday 24th as normal at 8.15pm in the Community Hub.
TEMPERANCE MASSES FOR LENT
Masses will be offered in the following churches during the Lenten Season.  They highlight the virtue of Temperance, focusing on the Pioneer promises of moderation in all things, particularly in the use of alcohol.
Church of the Sacred Heart, Carndonagh on Tuesday 14th March at 7 pm.
Church of the Sacred Heart, Omagh on Monday 20th March at 7.30 pm.
All, especially Pioneers, are invited to attend these Masses.
SPACE FOR LENT AT LUNCHTIME
Would you like to spend a little time each Wednesday of Lent preparing for the Sunday Gospel before you hear it at Sunday Mass?   Lent is a time to consider a commitment to prayer, fasting and giving.  'Space for Lent at Lunchtime' will provide you with a wonderful opportunity to gather with others to pray, share and reflect on the Sunday Gospels during Lent leading up to Palm Sunday and Holy Week.  'Space for Lent at Lunchtime' is delivered via Zoom and facilitated by Ursula Doherty – Lectio Divina Guide, and Tony Brennan – Pastoral Coordinator, Diocese of Derry.  Each session is held on the Wednesdays of Lent, 1 pm – 1.50 pm, and will continue until Wednesday 29th March.  Registration and details can be found at: https://www.derrydiocese.org/news/space-for-lent-at-lunchtime
KNOCK SHRINE
Faith Renewal Programme:  Lenten Reflections – Weekly Talks with Guest Speakers taking place online and at St. John's Welcome Centre, Knock Shrine from 8.15 pm – 9.15 pm.  14th March – Jane Mellett, 'Almsgiving: Responding to the Cry of the Earth and the Poor through Care for Creation.'  21st March – John Connell, 'Living more simply in a complex world'.
A Concert to Celebrate St. Patrick:  Celebrate Lá Fhéile Pádraig, St. Patrick's Day at Knock Shrine by joining us for a special concert on Thursday 16th March.  Celebrating Irish music, heritage and culture with many well-known Irish favourites performed on the night.  The concert will take place in Knock Basilica at 8.30 pm.  Admission is free and all are welcome.
SMA DROMANTINE RETREAT CENTRE NEWRY
Dance Of Life Retreat from Friday 17th March (5 pm) – Sunday 19th (2 pm).  In this retreat the opportunity to dance may bring a renewed awareness in your sense of self, connection with others and connection with God.  Led by Sr. Mary Taylor OLA and Fr. Damian Bresnahan SMA.  Cost £220.
Lenten Reflection Day on Saturday 25th March from 9.30 am – 5 pm.  This day provides time and space to reflect and pray on themes of Lent and to prepare our hearts and minds to celebrate Holy Week and Easter.  Led by Fr. Des Corrigan SMA.  Cost (including lunch) £35.
Contact SMA Dromantine, Newry, BT34 1RH, tel; 028 3082 1964 or email: admin@dromantinecomference.com
THORNHILL MINISTRIES
Thursday 23rd March, 7.30 pm – 8.30 pm – 'Let's start at the very beginning'.  An introductory workshop for those who sing in Church covering basic techniques such as breathing, posture, vocalisation, etc.
October 15th 2023 – Pilgrimage Retreat to the Holy Land.  Direct flights ex Dublin.  9 Nights staying in Bethlehem and Nazareth.  To register/for details, please contact thornhillministries@derrydiocese.org / 077 3683 2458 or visit thornhillministries.co.uk website.
DESERTMARTIN CREDIT UNION
The opening hours for St. Patrick's Weekend will be is as follows:  Thursday from 6 pm to 8 pm.  Closed Friday.  Saturday 10 am to 12 noon.
SLIEVE GALLION ACTIVE RETIREMENT ASSOCIATION
Monthly meeting will be held in St. Mary's Hall, Desertmartin on Monday 13th March at 8 pm.  New members welcome.  Contact Chris for any enquiries on 075 4601 0560.
KNOCKNAGIN HALL ACTIVITIES
Spred Group:  next meeting on Monday 20th  March.
Chair Exercise with Thomasina on Tuesday mornings at 10 am followed by a short walk.  Admission £4.  Everyone welcome.
Knit and Natter Class on Tuesdays at 7.30 pm.
Line Dancing with Thomasina on Wednesdays at 7.30 pm.  Admission £4.
If you are interested in any of the above activities, please contact Olive 078 8761 4094, Kathleen 077 6427 7809 or Anne 028 7964 2711 to register.
Sarsfield's Band and Div. 30 offers its sincere sympathy and condolences to the Speirs family on the death of Jean Speirs, Magherafelt.  The winner of the March draw was Cormac McCormack, Swatragh.  Band Practice on Thursdays at 7.30 pm.  All members are asked to please make a special effort to attend in preparation for St. Patrick's Day.  The band will parade Desertmartin and Magherafelt immediately after morning Mass, before joining the main parade in Toome starting from Erin's Owen G.A.A. Park at 2.30 pm.
IOSAS CENTRE
Want to learn about the rich wisdom and inspiration from our Celtic Spiritual Heritage?  The IOSAS Centre, Derryvane, Muff, Co. Donegal is running three weekly programs on 'How our Celtic Past Can Help Us Today'.  These programs that are made up of short videos and small group discussions.  Building Welcoming Communities, Growing in Faith, Renewed in the Holy Spirit, Caring for God's Creation and Evangelising with Love and Action.  Starting Monday 27th March from 7 pm – 8.30pm.  Tea and Coffee included.  All enquiries, tel. 00353 74 93 84866 / by email: info@sanctuarydonegal.com.

ACCORD NI CATHOLIC MARRIAGE CARE SERVICE
Accord NI Catholic Marriage Care Service is recruiting Marriage Education Facilitators to provide Sacramental Marriage Preparation for couples in your diocese.  We are seeking individuals who are good communicators and have an enthusiasm for supporting couples as they prepare for the Sacrament of Marriage and future family life.  This is an opportunity to formally train within a supportive, nurturing and inspiring community.  In 2022, our teams helped 2,140 couples to develop good communication skills, manage conflict and understand the responsibility and significance of the Sacrament of Marriage.  For further details and an application form, please contact Brenda at 028 9023 3002 or email info@accordni.com.
MASTERS IN CATHOLIC SCHOOL LEADERSHIP
The Derry Diocesan Catechetical Centre, working in Partnership with Saint Mary's University, Twickenham, offers the Masters in Catholic School Leadership.  This is a post graduate degree dedicated to the professional development and spiritual formation of Catholic school leaders.  It is a great opportunity for those currently in leadership roles and those who aspire to, or have an interest in, leadership roles within the Catholic School system.  An information session via Zoom will be held on Monday 8th May at 3.30 pm.  If you require any further information or wish to register for the information session, please contact the Derry Diocesan Catechetical Centre on 028 7126 4087 or email tferry@derrydiocese.org.
ST. ANGELA'S COLLEGE, SLIGO 
Is inviting applications for the following programme beginning Autumn 2023:  Part-Time Certificate in Religious Education (Primary) with Online Delivery.  The programme is open to:  Qualified primary school teachers; Qualified post-primary school teachers who wish to transfer to primary school teaching.  Parents, sacramental preparation teams and parish catechists who have a specific interest in the area of primary religious education may also apply.  Closing date for applications is Monday 12th June.  This date may be extended.  For further information, contact Mary Kearns, Senior Administrator, School of Education, St. Angela's College, Lough Gill, Sligo.  Email mkearns@stangelas.ie or visit www.stangelas.ie.
DRAPERSTOWN LIBRARY
The library provides free IT Sessions for anyone needing help with their phone, iPad or other devices.  Next session will be on Friday 24th March.  This is on an individual hourly basis, but booking a slot is essential.  To book, phone 028 7962 8249 or e-mail  draperstown.library@librariesni.org.uk.
WORKSPACE COMMUNITY HUB DRAPERSTOWN
Warm Welcome Wednesdays in the Community Hub every Wednesday from 11 am – 1 pm during these colder months, to provide a warm space, free tea/coffee and some chat.  Arrange to meet friends, call in to read the newspapers or if you just fancy a change of scenery.  Free of charge and open to everyone.  No need to book, just drop-in.
SPERRIN FOODBANK
If you require a food parcel, Sperrin Foodbank will be open on Fridays from 11 am – 1 pm for drop-ins.  No appointment required.  If you require assistance outside this time, please call 075 4342 0639 to arrange collection.  No questions asked or criteria to meet.  Other contact details are Facebook page Sperrinfoodbank or email foodbank@theworkspacegroup.org
CATHOLIC SCHOOLS DIOCESAN EDUCATION CONFERENCE 29TH AND 30TH AUGUST 2023
'Go Make Disciples of all Nations'  (Pope Francis in Christus Vivit says that, 'schools remain essential places for the evangelisation of the young'.)  We are delighted to announce that David Wells will be our Keynote Speaker for our Diocesan Education Conference in August in Saint Columb's College, Derry.  David is an internationally renowned speaker with a background in Education.  Popular motivational speaker David Wells | David Wells Live.  We will also have a number of workshops and a session looking at how, as Catholic schools, rooted in Jesus, we encourage a culture of dialogue and forgiveness in all our relationships.
Post Primary will be 29th August and Primary 30th August.  A full programme of events, with booking forms will be issued in the coming months.  We are really looking forward to this gathering of our Diocesan Education Community – over 900 delegates attended the last one.  We hope you will be able to attend.
PILGRIMAGE TO MEDJUGORJE
Seven Nights Pilgrimage to Medjugorje from 24th May – 31st May.  Spiritual Director will be Fr. Séamus Kelly.  Bed/Breakfast and dinner, price is £799.  Money must be paid in full.  Contact Martina for further information. Phone 028 7774 1219 or 077 1549 0880.
PILGRIMAGE TO FATIMA
Fully escorted group pilgrimage for seven nights from 25th May to 1st June.  Cost £745 p.p.s.  Single room supplement £175.  Staying in 4* Hotel Styler.  Breakfast, lunch and dinner each day.  Mass daily and spiritual activities.  Services of Marian Pilgrimages guide.  Direct flights Dublin / Lisbon.  Bus will travel from Oakleaf Restaurant, Maghera to Dublin Airport.  For more details, please contact Bridie Gallagher on 028 2564 4181.
NI CANCER PILGRIMAGE TO LOURDES
Sunday 28th May to Friday 2nd June.  The price of £799 (with price reduction for Cancer Patients) will include return flights from Belfast International Airport, operated by Northern Star Travel Ltd, full board and accommodation at the Hotel Agena in Lourdes for five nights based on twin/double/triple rooms.  Service of JWT guides in Lourdes.  The party will consist of patients, ex-patients, relatives and friends accompanied by medical, nursing and other staff.  To enquire or to obtain a booking form, please speak to a member of the committee, tel. 078 7468 8388 or email mail@nicancerpilgrimage.org.uk.
LOURDES PILGRIMAGE
The Derry Diocesan Pilgrimage to Lourdes 2023, led by Bishop Donal McKeown, will go direct from City of Derry Airport.  3rd to 7th July, four nights full board in the Hotel Agena:  £745 sharing, £35 single supplement.  Travel insurance up to age 79 – £39.  Age 80 to 94 – £78.  (Pilgrims may wish to use their own insurance).  Further details and payment arrangements will be available in the new year via the Lourdes Pilgrimage Office, 164 Bishop Street, Derry, derrypilgrim@outlook.com, tel 028 7126 0293.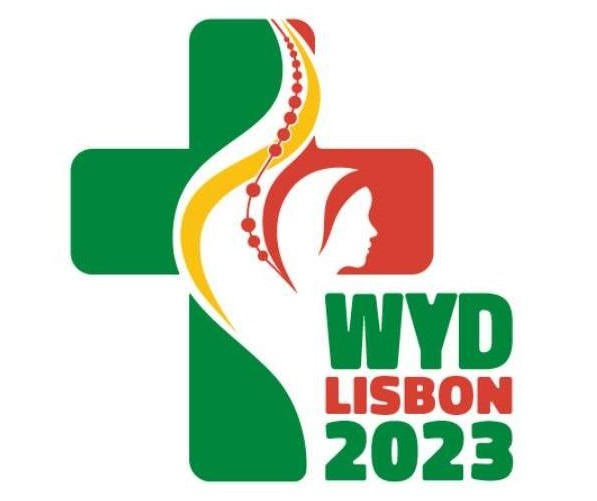 WORLD YOUTH DAY PILGRIMAGE – LISBON 2023
The Diocese of Derry is inviting any young person who is over 18 or will be 18 by July 2023 to join us on Pilgrimage to Lisbon for World Youth Day.  World Youth Day (WYD) is the gathering of young people from all over the world with the Pope.  It is also a pilgrimage, a celebration of youth, an expression of the universal Church and an intense moment of evangelization for the youth world.  This pilgrimage will take place in August.  For now, we are taking expression of interest until we have more information on dates, times and prices.  We have limited space so signing up is essential.  You can register your interest on the derrydiocese.org website or on the @derryyouth Facebook page.  If you have any questions regarding this pilgrimage, please email Lizzie Rea, Youth Coordinator at: lizzie.rea@derrydiocese.org

PILGRIMAGE TO SAN GIOVANNI AND ROME
As part of St. Eugene's Cathedral 150th Anniversary Celebrations, Bishop Donal McKeown will lead a pilgrimage to San Giovanni and Rome from 25th – 30th September.  Visiting the birthplace of Padre Pio, Shrine of St. Michael Archangel, St. Peter's Basilica and other important sites.  Price is £879 p.p.s. (Single room supplement £150).  For more details, email info@marian.ie or call Belfast on 028 9568 0005 or Dublin on 00353 1 878 8159.
SAFEGUARDING NOTICE
If you have any concerns with regard to Safeguarding children or adults in need of protection within the Church, contact Marie Gormley, the Diocesan Designated Liaison Person (DLP), on 075 9650 0793, or at mariegormley@derrydiocese.org.
Additional contact numbers:  PSNI Tel. 101 or Social Services Western HSC Trust on 028 7131 4090 (ask for Duty Social Worker).
STRESS CONTROL ONLINE  
Stress is a normal reaction to the rapidly changing and uncertain times we are all living in at the moment.  If you are feeling a bit more stressed than usual and would like to learn some great ways, free-of-charge, to deal with common problems like anxiety, depression, panicky feelings, poor sleep and poor wellbeing then come along to our online Stress Control class.  'Stress Control' is a six-session cognitive-behavioural therapy class used extensively in community-settings by the NHS (UK) and HSE (Ireland) and across the world.  You can find out more here: https://ni.stresscontrol.org/
As you can't come to a regular Stress Control class due to the current circumstances, Stress Control will come to you and live stream the sessions.  Each session will be available on the YouTube channel from 9 am and will remain available until 8 am the morning of the next session, e.g. Session One will be available from 9 am on Monday 6th March and will be taken down at 8 am on Thursday 9th March.  Session Two will then premiere at 9 am.
The sessions will be led by Dr. Jim White, consultant clinical psychologist, who created the class and who has taught most of the NHS (UK) and HSE (Ireland) trainers who would normally be running classes across the country.
To take part:
Go to https://ni.stresscontrol.org/ where you can learn more about the class and get the dates. Everything you need to successfully complete the class – the booklets, self-assessment, relaxation and mindfulness – can be found in the 'Free zone'.  If you can, please read, and start working on, the booklets in the 'Preparing for the course' section before Session 1.
On the homepage, click on the 'Stress Control Online' link to access our YouTube channel where the classes will be available to view at the scheduled times. If you click the 'Subscribe' button on our YouTube page (free), you will receive notifications when a new session is available.  You can also follow this link: https://www.youtube.com/channel/UCdCfzKgmXbB30baWLv6L5-g
The session will begin exactly on time, so make sure you are there from the start. Sessions run for about 90 minutes and there will be a 10-minute break in the middle.
Each session is one piece of the jigsaw in tackling your Stress. By coming to each class, the jigsaw will form, and the big picture can emerge, making you better able to handle your stress.  This is cognitive-behavioural therapy so it is crucial you practice the skills you will learn between sessions.
Life is very hard for us just now and there are no easy solutions or magic cures, but, with hard work and determination, we can boost our resilience to cope with these difficult times and come out the other end stronger. Please pass this on to anyone who you think might benefit from the class.